Trying to be the best me, I can be
One of my three dogs has been missing for over a day now. He's a fat lazy dog that's rarely ever gone for longer than 30 minutes. Disappeared about 15 minutes before his suppertime yesterday afternoon. His favorite thing is dinner so it doesn't look good. I'm just completely torn up over this. Spent half the day walking the fields and woods around my place. Been driving all over to make sure he wasn't hit by a car and in the road or ditch. He was like a child to me. Took him in 6 years ago after he had been abandoned (along with his two "brothers") by someone down the road from me. Well I started taking care of the three of them at that time but hadn't made the full commitment to take them all in. As it turned out the three of them along with a neighbors beagle were in a cow pasture of another neighbor who in turn shot and killed all of them (not the first time this guy has killed neighborhood dogs) except my boy "Patch". He somehow made it to my home with 2 broken legs full of buckshot. It was a Saturday so I loaded him into my car and took him to an Emergency Vet. They did a great job fixing his legs and after about 8 weeks the casts cam off and he was almost as good as new.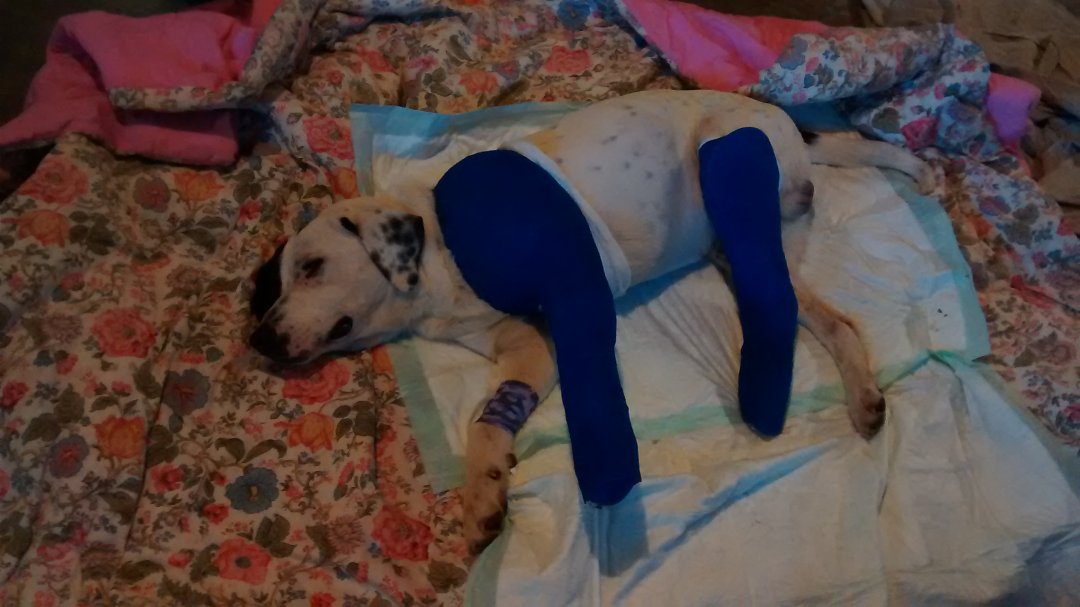 It cost a lot and I'm not wealthy by any stretch of the imagination but that was incidental to me as I instantly bonded with him. Just a sweet gentle big dog. My little niece (3 yrs at the time) would get on his back and ride around him in the house like he was a horse. He loved it
Wish I could find the pic of her riding him like a horse.
He was just so gentle and loved being loved.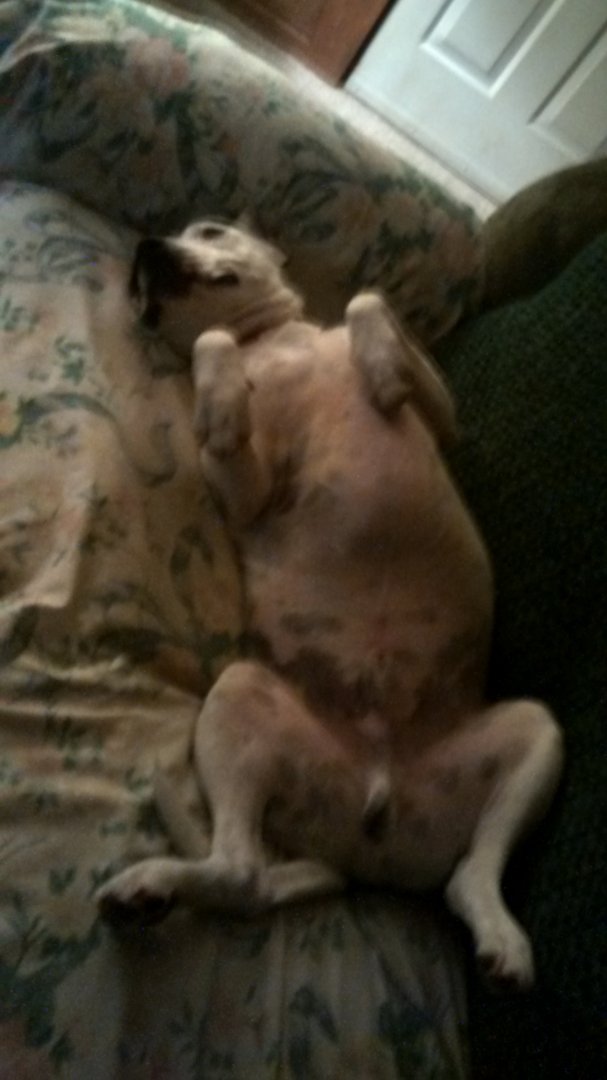 I'm just devasted cause I know that something happened to him and he's not coming home. I was outside raking leaves at the time and he was sitting in the yard chewing a bone. When I looked around again over where he was he was gone. Not unusual as there is a lot of wildlife here and the dogs go ripping after things but always come back after a few minutes. Especially at dinnertime. My other two came back and he didn't. We live on a dead end road so I can't see anyone grabbing him up especially right there in front of my home with me out there. I'm just at a loss. Almost would be easier if he was hit by a car and died. At least I would know.
I know this is off topic.....sorry for that. Can't sleep, can't concentrate on work. Just a mess. Probably won't be posting here much for a while as losing him has just sucked it all out of me. Can't concentrate on anything, feel guilty that I'm not out there looking for him but I have no idea what else I can do. I spent nearly the entire day walking the fields and woods and driving around a large perimeter where I thought he could be if he had gotten lost. Nothing. Told my friends and neighbors, offered a reward to a couple of the sketchy ones if they could find him and brought him back to me. Told the local Cop that I know. Just at a loss as to where he went and what else I can do. Really hard as it took me a long time getting over losing my pitbull to kidney failure. Having Patch helped that a lot. Now he's gone. Just really hard.
With this happening along with the election and covid....not much to be happy about.
Last edited: