Playing catch-up here, the inside of the crease was blocked using tape to keep the center line sharp, then brace welded in place and some epoxy touch ups done..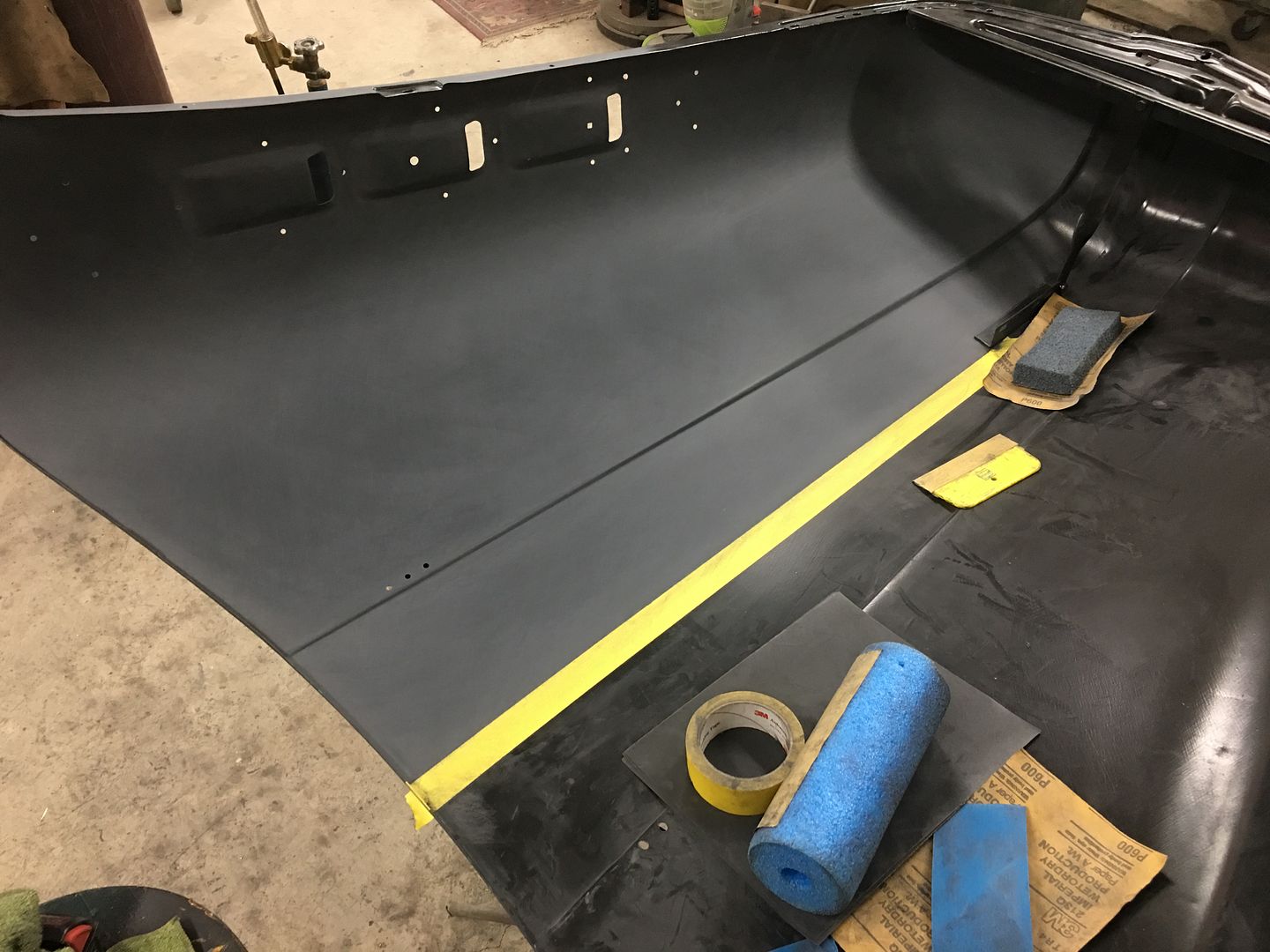 With the touch ups blocked, we're ready for some Epoxy/sealer, some PPG ESSS base, and my first time spraying SPI Universal... WooHoo! love this clear!!
These Ford truck hoods can be a pain to get good paint coverage inside the nose.. So a couple pieces of TIG wire from our rack to the hood brackets hold it up in the air so we can get into the nose with the spray gun..