Doing a test fit of the Biederman fender....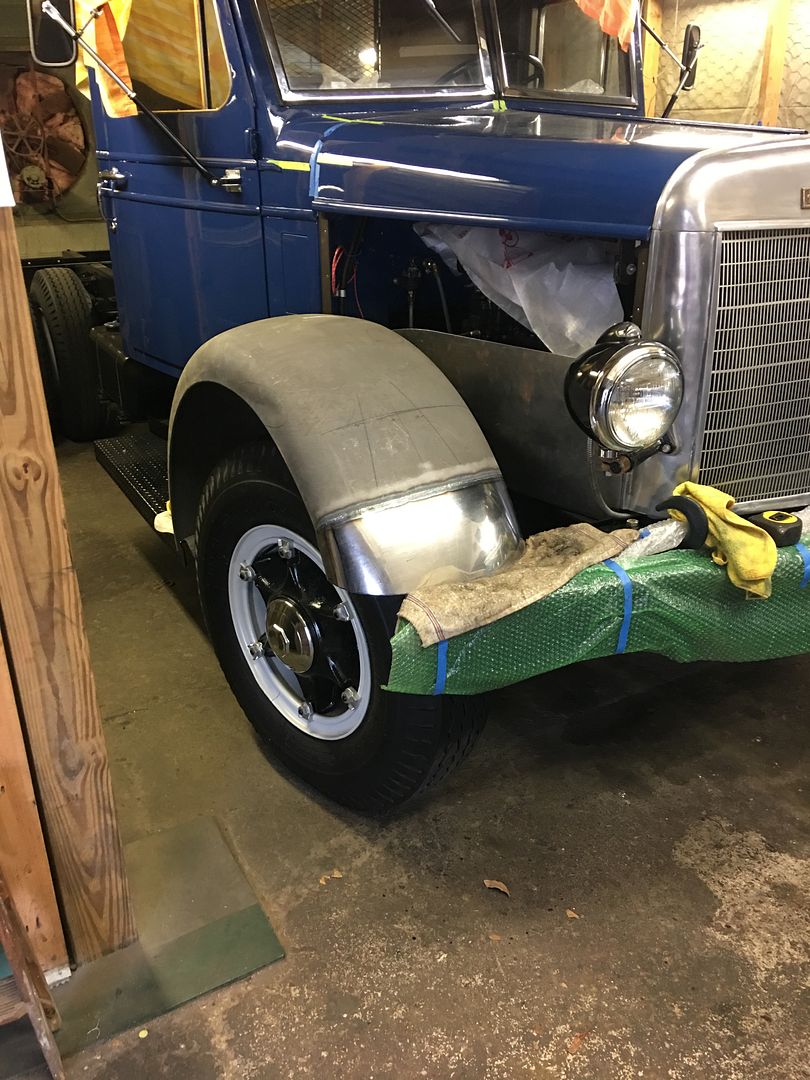 Was going to do a little bit of touch up on the front weld seam, needs more shape..
The fender spans about 53" at the bottom, where it wouldn't fit in the wheeling machine sitting on the floor. We added a lift kit under the legs, except for one which needed to be open under the leg..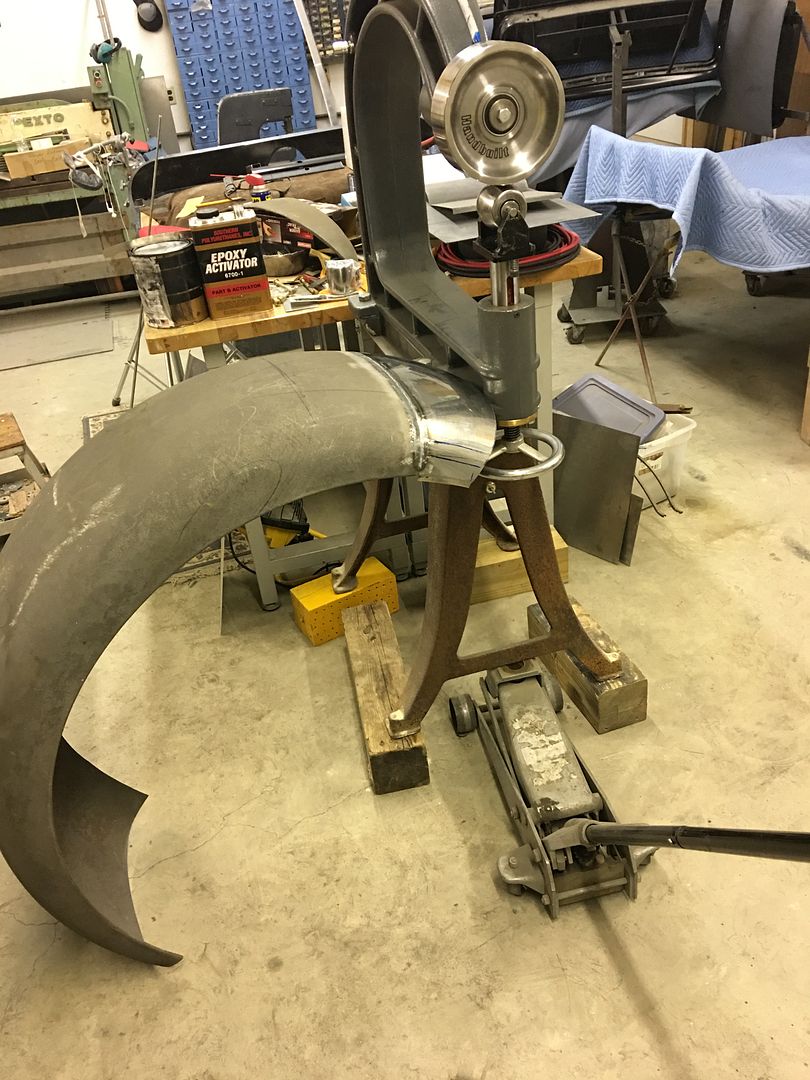 in process....
Needed to wrap the wire edge....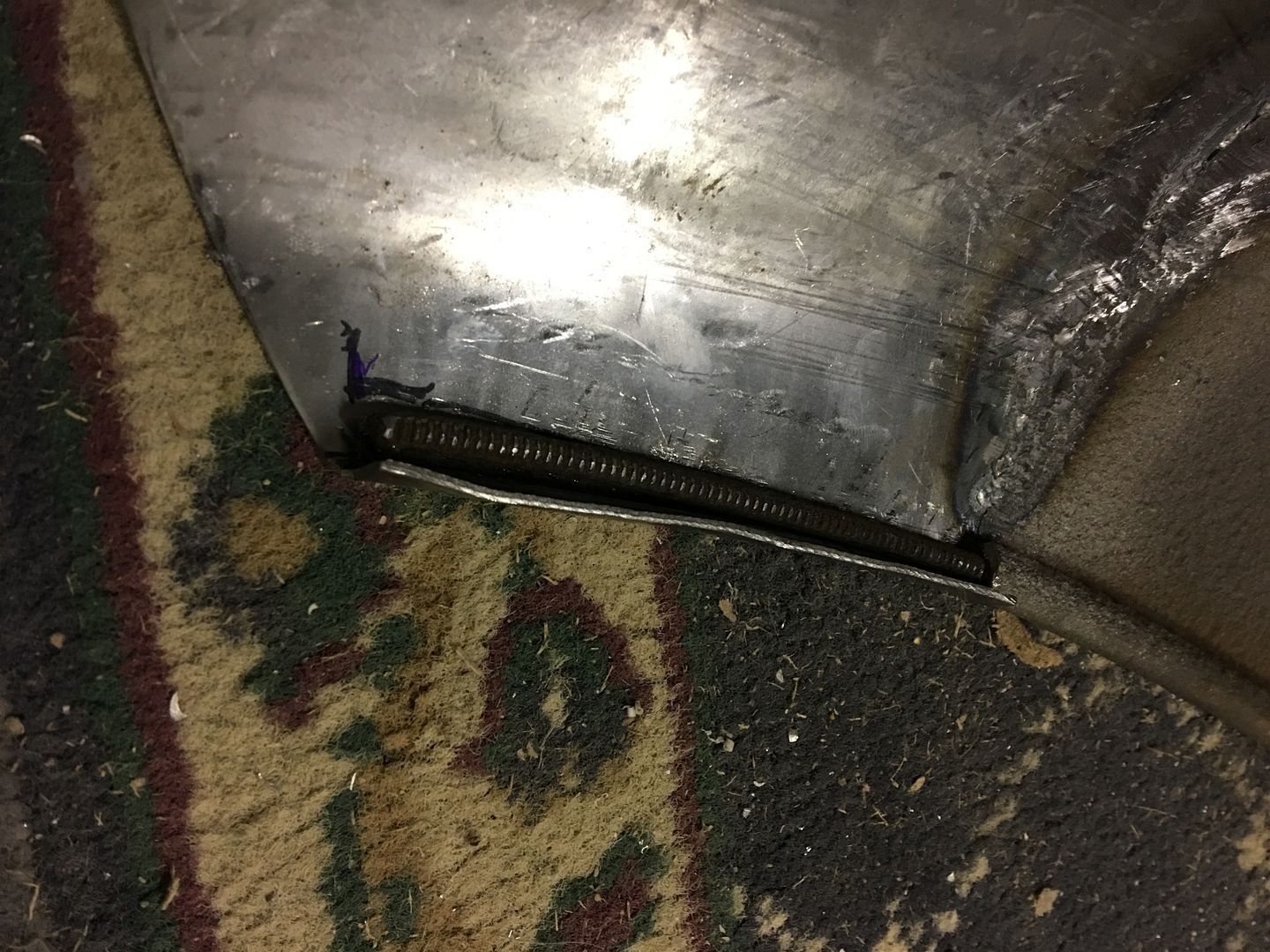 Note the genuine John Deere anvil...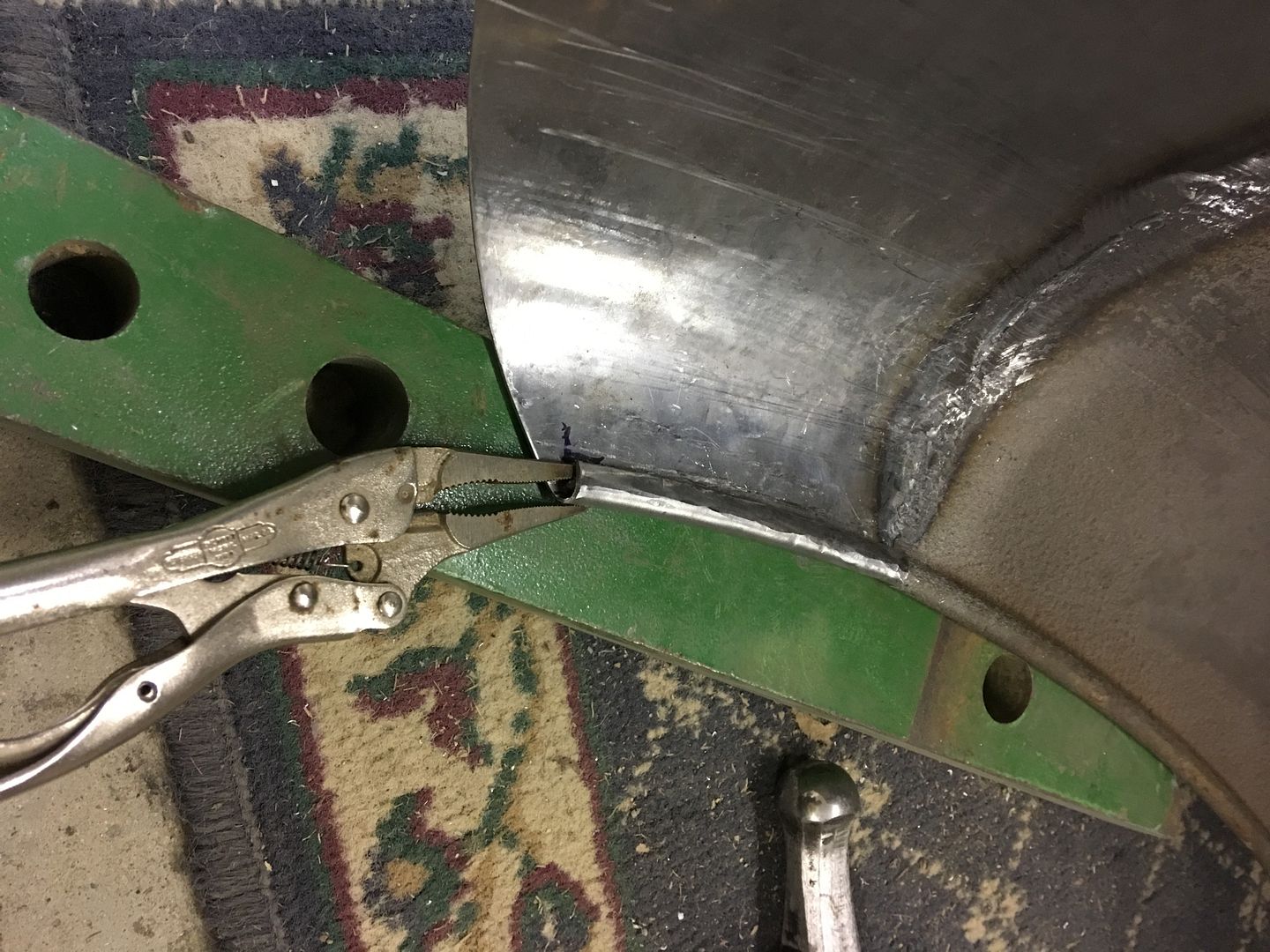 The flange was hammered over using various hammers and dollies (anvils) with the final wrap tightened up with a pair of vise grips modified with smooth jaws...