Because I have no conscience I like to murder at least one new skill per year.
This year I've decided to attempt butt welding panels with an oxy acetylene torch. I got a torch setup from Dagger Tools and watched a couple of YouTube's. Big Dave also sent me a Gardiner DVD with an excellent section on gas welding.
The idea is that these fusion welds are done without filler rod and because there are no different materials introduced they are easier to planish. I'm all for that since planishing MIG welds is a bit of a beating. MIG welds are very hard because of the carbon added in the process.
Here's my setup and some of my first attempts to weld some test coupons. I think it will be a while before I'm ready to weld a three foot long seam down the middle of a quarter panel.
Tight fitting panels are essential to success. Keeping a consistent heat affected zone, HAZ, is key to prevent panel warping. It's tougher than it sounds.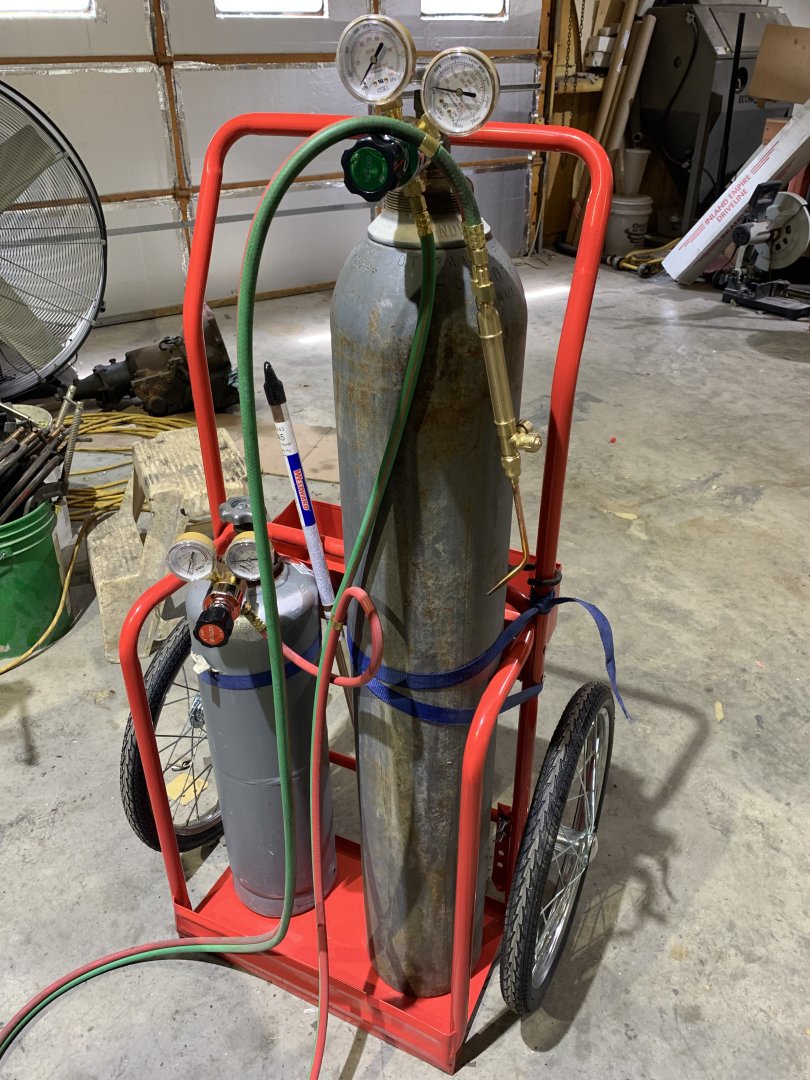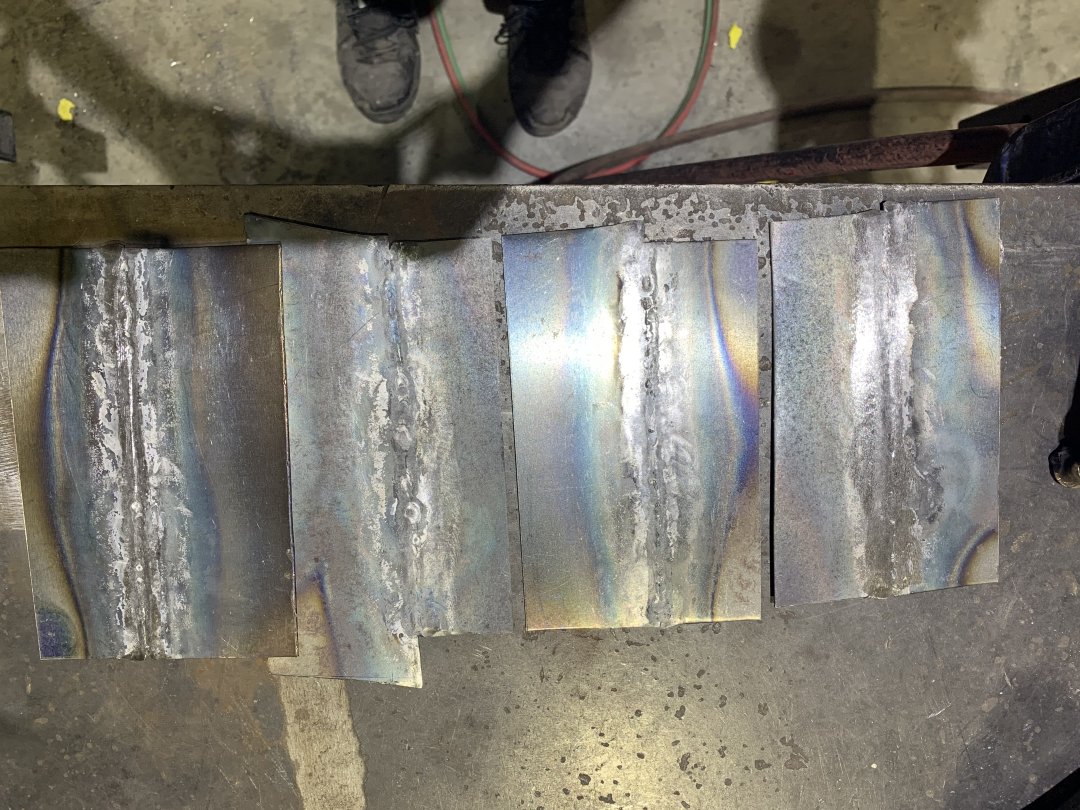 I'm going to practice on more coupons and then attempt to weld a patch panel on the dogleg of a 59 Chevy pickup. Let's see how it goes…
Don