"All Corvettes are red."
That is a quote from the book of the same title, documenting the development of the C5. It is a great story and a great read if you are interested. Available on Amazon.
The full quote is
"All Corvettes are red, the rest are mistakes."
Attributed to John Heinricy, the leader of Corvette development group of test drivers at a meeting on paint quality and choices of color for the new C5 Corvette.
I just finalized the purchase of a 1977 C3. This has been in the works since this summer.
A 99K mile true "survivor." The only thing not factory is the radio.
And it is a 4-speed car, very rare in this era.
Even has the factory numbers matching 180 HP L48 350 engine.
We happen to have a Corvette specialty shop here in town and the owner is a friend. They did a top to bottom inspection and said all panels are factory, no major hits, and no rust in the bird cage.
I got it for $7500 - and there is a back story on that, kind of bittersweet.
I like the white, but cannot keep from dreaming of shooting it in SPI SS red, in keeping with the "All Corvettes are red" theme. And I think it would look awesome.
The paint looks pretty good from 10 feet, but up close it is a disaster. Pocks and pits and craters.
@Barry
suggested it was urethane being sprayed over factory lacquer without sealer. So it needs repainted.
Maybe next year, after the el Camino is done.
A few pics: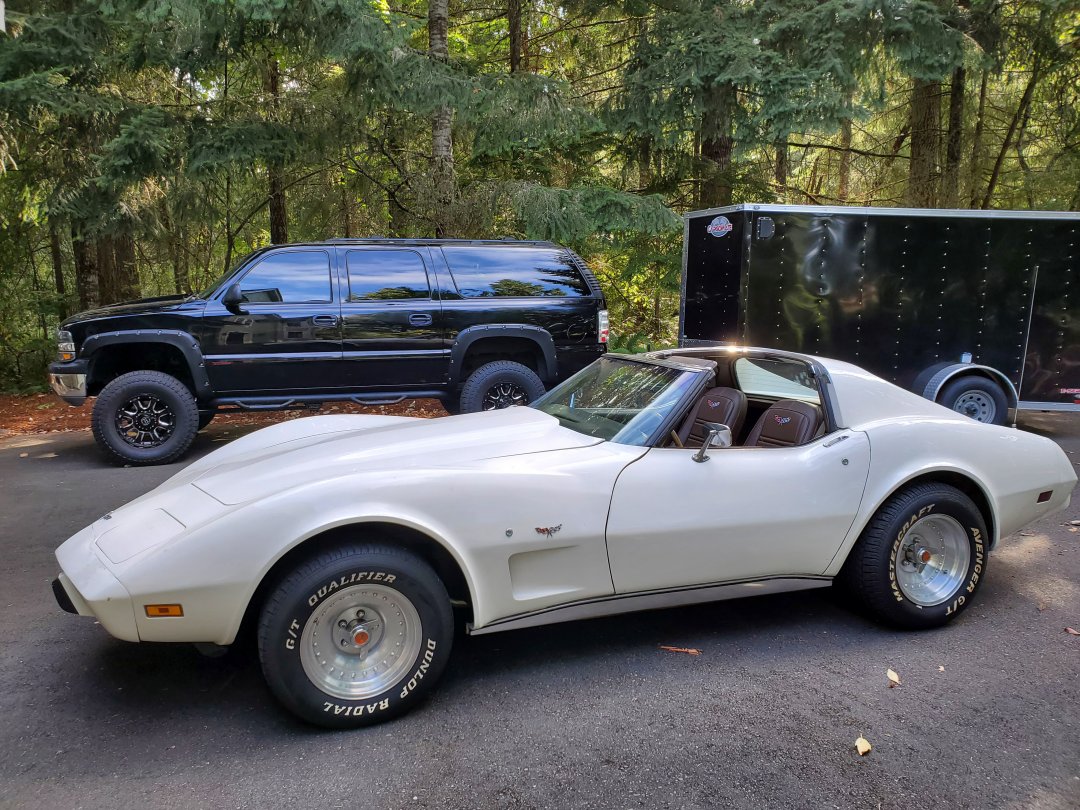 I think the "sugar scoop" back window on this era is just the bomb!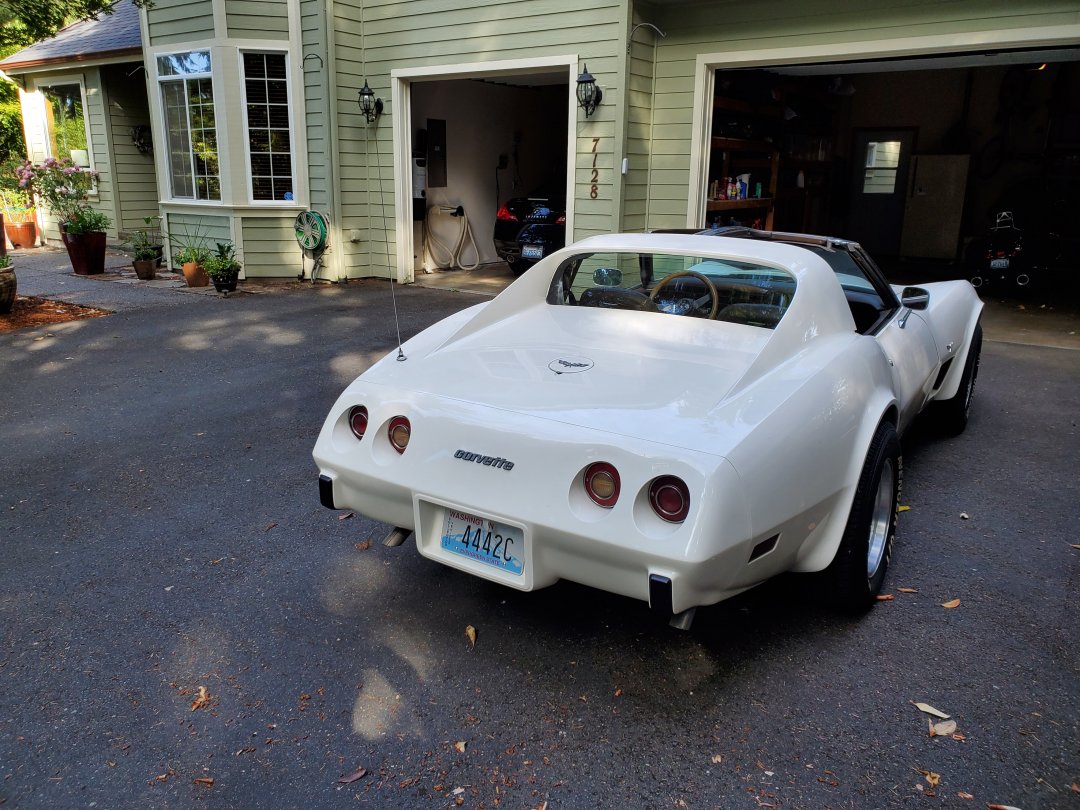 And, not to be selfish, I let a young man (25 years old) who is a family friend, drive it.
Made me think of Chevy Chase in Family Vacation, "they are going to have to surgically remove our smiles."
It was the first V8 car he had ever driven and he thought the L48 was something.
Wait until I stroke it, put some heads and a cam in it, and get it up to 400HP . . .
I'll let him drive it again.