More progress in the shop, another upholstered piece getting assembled... this one the driver's side rear kick panel. Our polished stainless seat belt escutcheons are installed, one in the front for the lap belt and up top for the shoulder belt.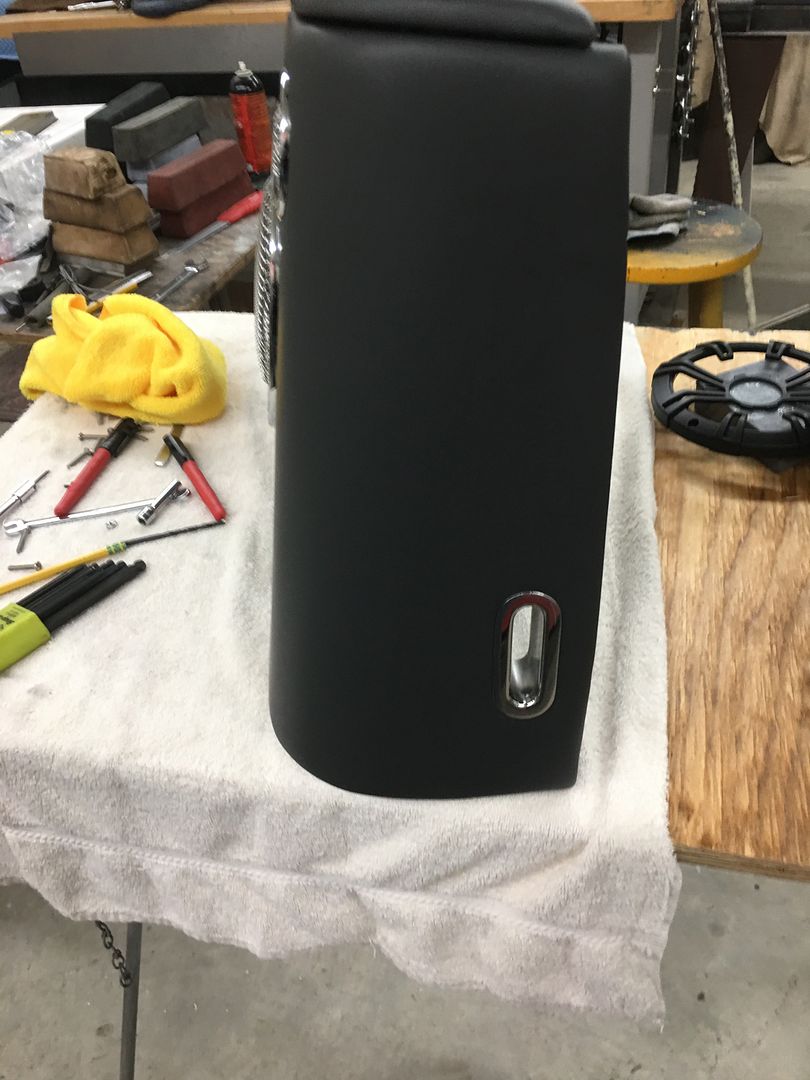 Midrange and tweeter installed....
Vince has the hood just about ready for epoxy...
And we got a new "radius" fixture for the Tommasini wheeling machine, allows you to use it to form radius on flat bar and other shapes..
action shot....