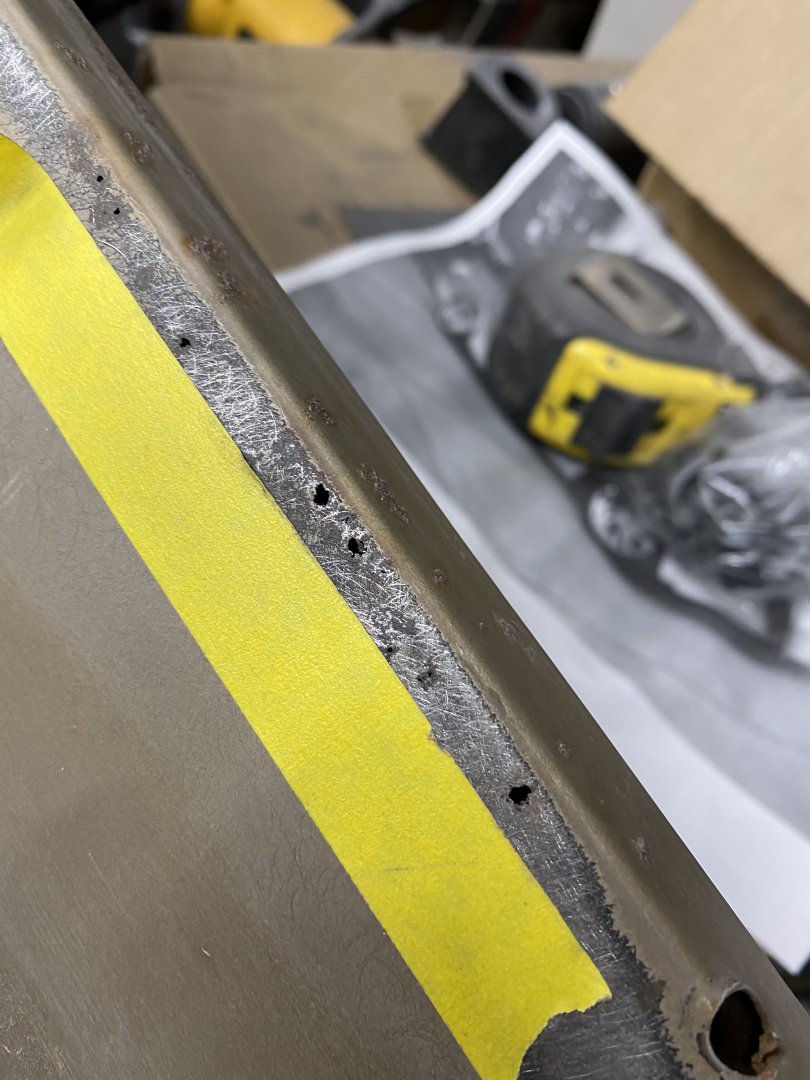 I have started removing the paint off this hood and there are tiny rust holes along the leading edge that would be covered by trim.
What would you guys do to these?
I was thinking about hitting them with the sandblaster to get everything I can out and then just leaving them if I'm sure the trim will cover them. My other thought was to hit them with some Ultra Glass after blasting at them.
I know it's gonna be a can of worms if I try to weld some patches in and this hood is super straight right now.