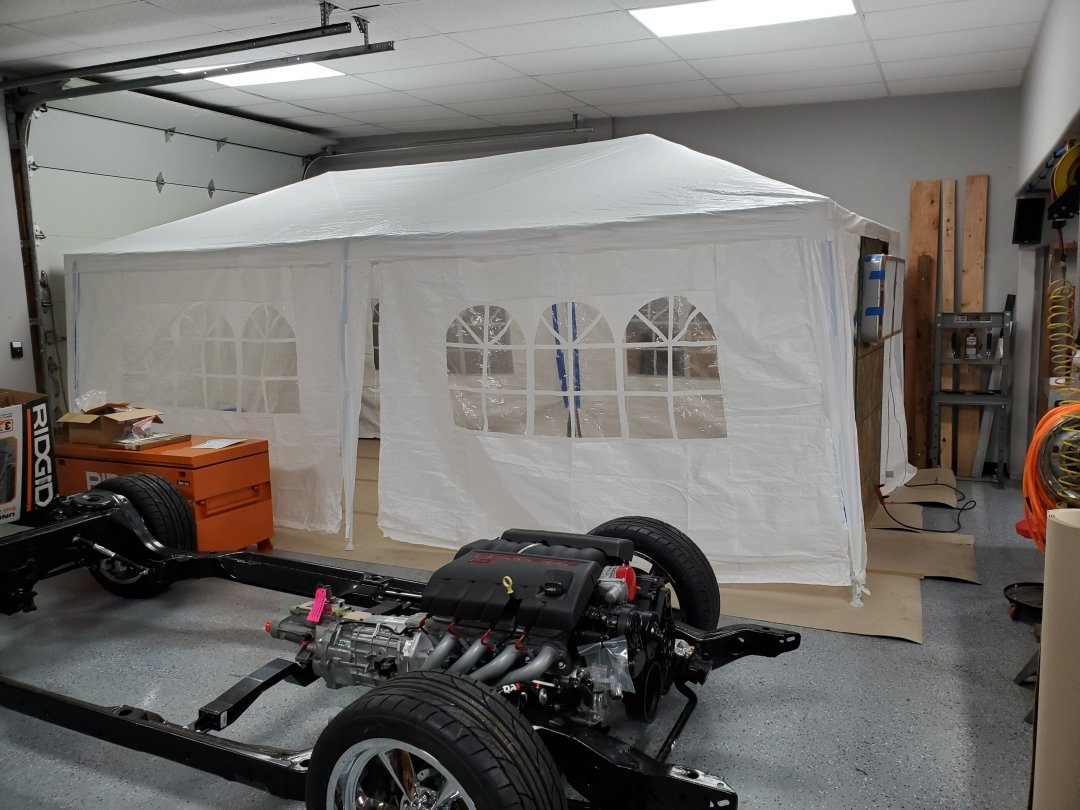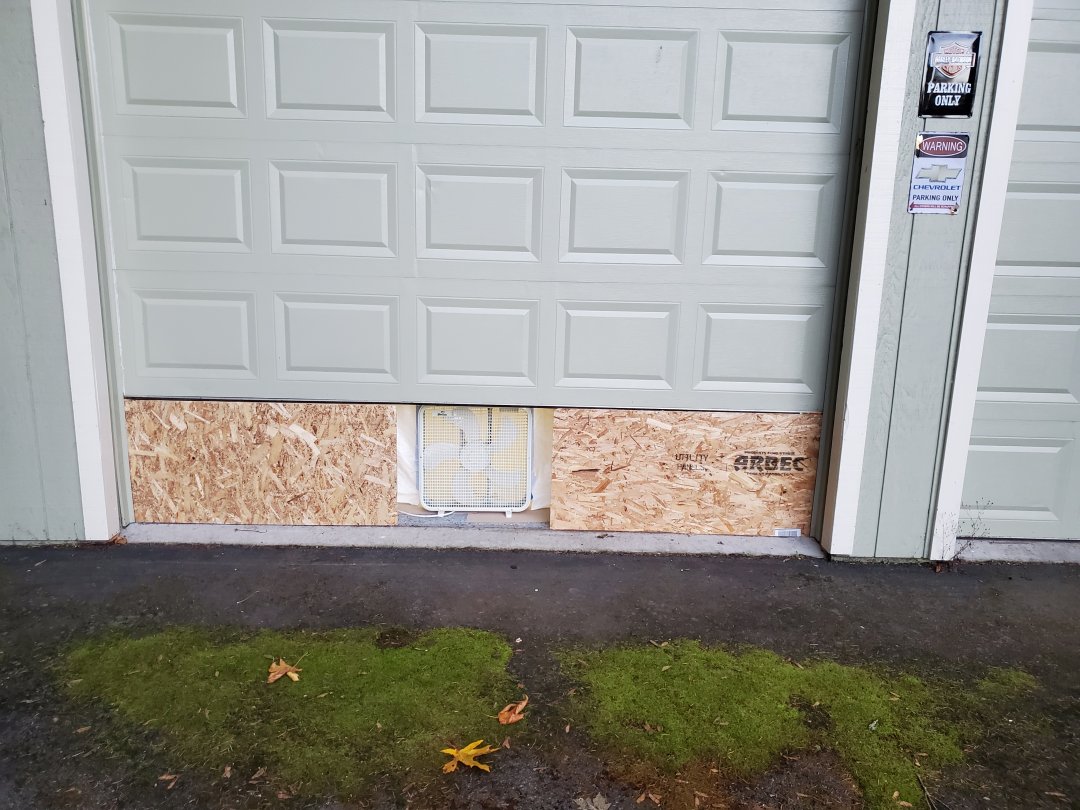 I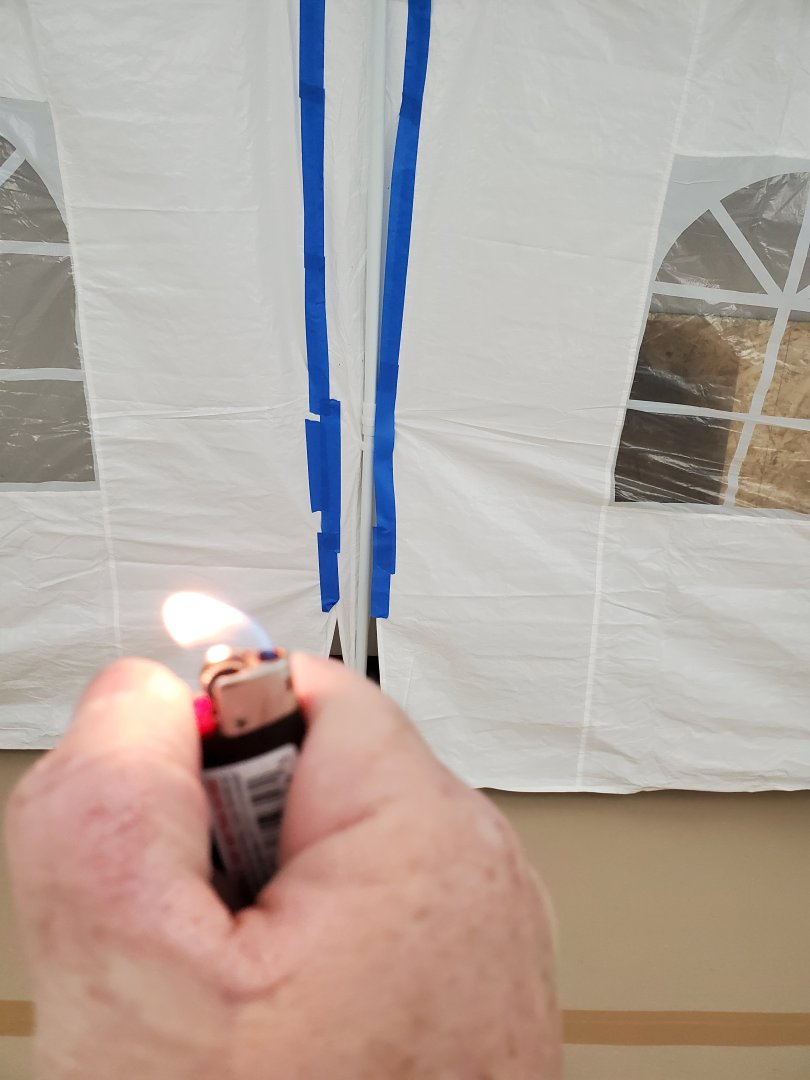 Really appreciate this forum! Already found lot's of great information here.
I thought I would post my ~$200 paint booth solution.
I have a 36' X 36' shop and want to DIY my restoration (1968 el Camino) paint in it. Only one bay, 12' X 22' is available. Chassis, parts, etc are in the rest.
Here are my priorities for the paint booth:
-Great paint job, without any dust, bugs, contaminants etc screwing up the paint job
-Not get overspray all over the shop
-Temporary. Easy to put up and take down. May use it again in the future.
So, I did a bunch of research and came up with this solution.
-
Quictent 10'x20' Party Tent Gazebo Wedding Canopy with Removable Sidewalls
. $115 on Amazon
-(3) Lasko 20" Box fans at Home Depot, $19 each = $57 total
-Rheem 20" X 20" X 1" furnace filters, 3 pack, $16
-Ram Board to cover the floor (I have a really nice Epoxy floor and don't want to get paint on it, if concrete, I could skip this) $$60 at Home Depot
I used 2 fans for input and taped the filters on them and mounted them in 7/16" OSB that I had laying around. I mounted the input fans ~ 5' high.
The Lasko fans move 2500 CFM each. Assuming a 30% loss with the filters on the input, I have 3500 CFM coming into the booth, of filtered air.
Output fan is at ground level and draws 2500 CFM, so I have positive pressure in the booth and air moves end-to-end and down.
I put the output right at the exterior overhead door and cut some OSB panels so only the exhaust fan area is exposed to outside. This is because I'm in the Northwest and painting in the winter, need to keep as much heat in the shop as possible.
Volume of the booth is 1900 ft/3 (10W X 20L X 9H) so my air turnover is less than one minute.
The booth is in no way "airtight" but since the input is greater than the outlet CFM, excess air just moves OUT through the seams and bottom.
I taped the corners just to hold it together and control airflow.
I will add some painters plastic to the visible side seam and tape it so I have an easy entry/exit point.
Attached pictures show the setup, and a simple airflow test with a lighter. Definite air movement the way I wanted!
I also did a "cigar test." Fired up a big stogey and blew smoke and it moved rapidly the way I wanted
I think this is going to work!
Yes, 10' wide is a little narrow for a whole car paint job. But, the legs of the tent angle outwards giving a floor width of 12'. A typical muscle car is ~7' wide and I can "nudge" the booth over (it is very light) a foot when I do each side, so that will give me ~4' of space when painting each side. I think that will work.
I post an update and pics when I start shooting. Looking forward to that and your comments!
Dean