Neighbor down the street got stuck in a trench. A nice farmer pulled my neighbor out with a tractor via the front bumper. Neighbor didn't want to spend $360 dollars for a new bumper, so I did the project for free. He got his bumper fixed, and I gained more experience.
I couldn't get a hammer and dolly on it, no working room so, I sectioned (cut out) the bumper in two places ( top and bottom) to straighten out the metal.
Bottom of damaged bumper.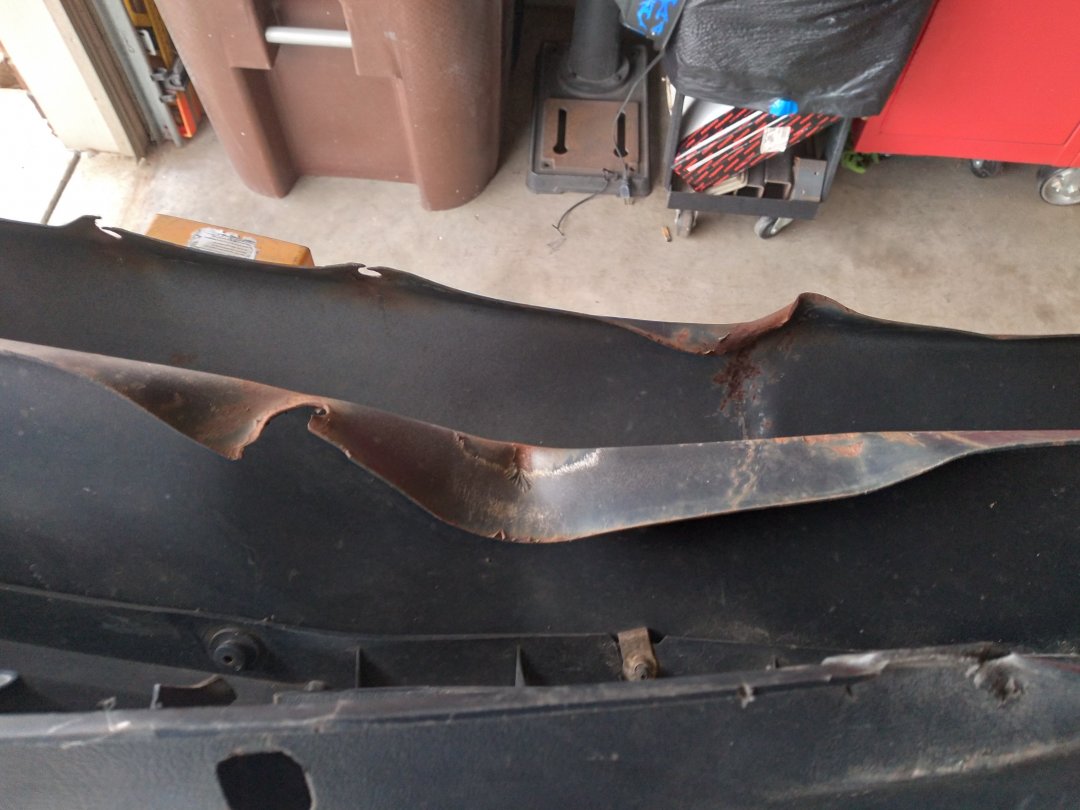 Top of damaged bumper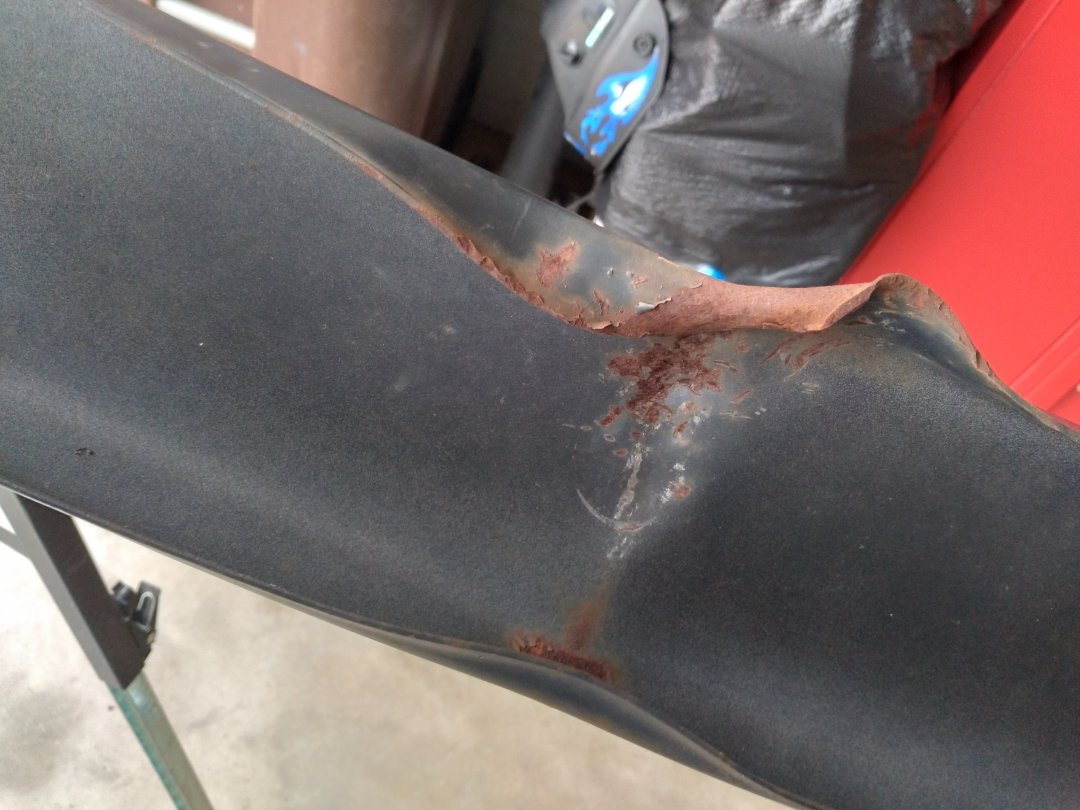 Bottom of bumper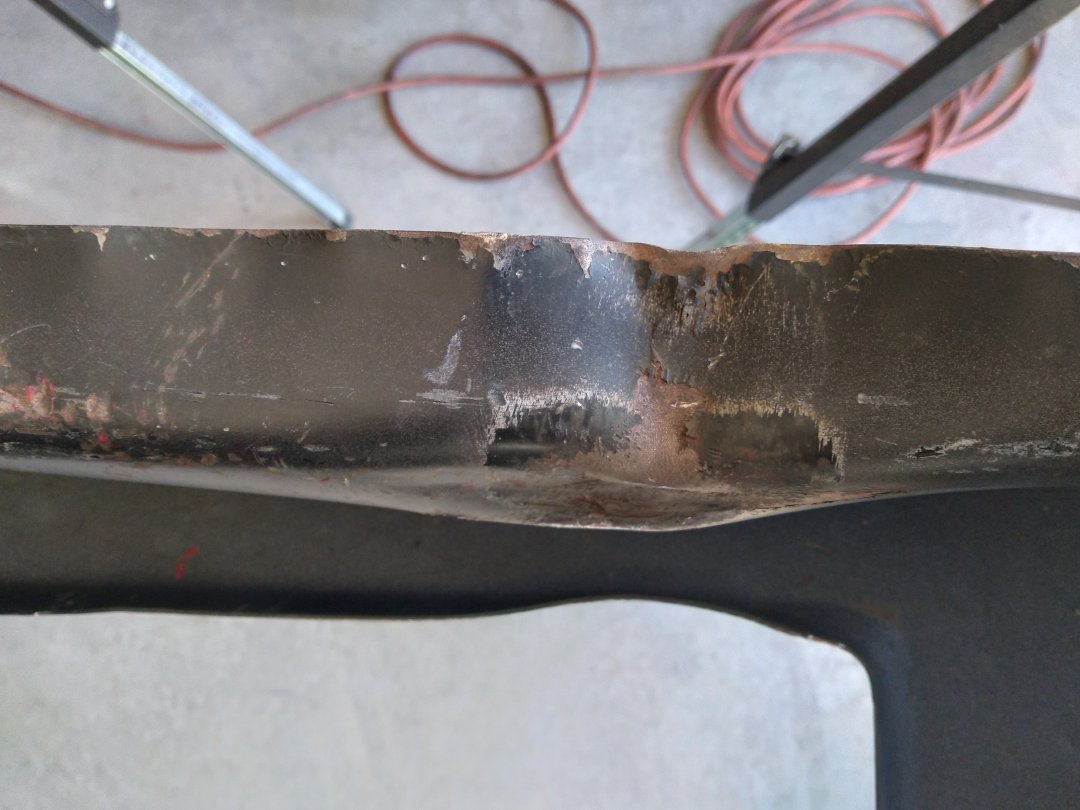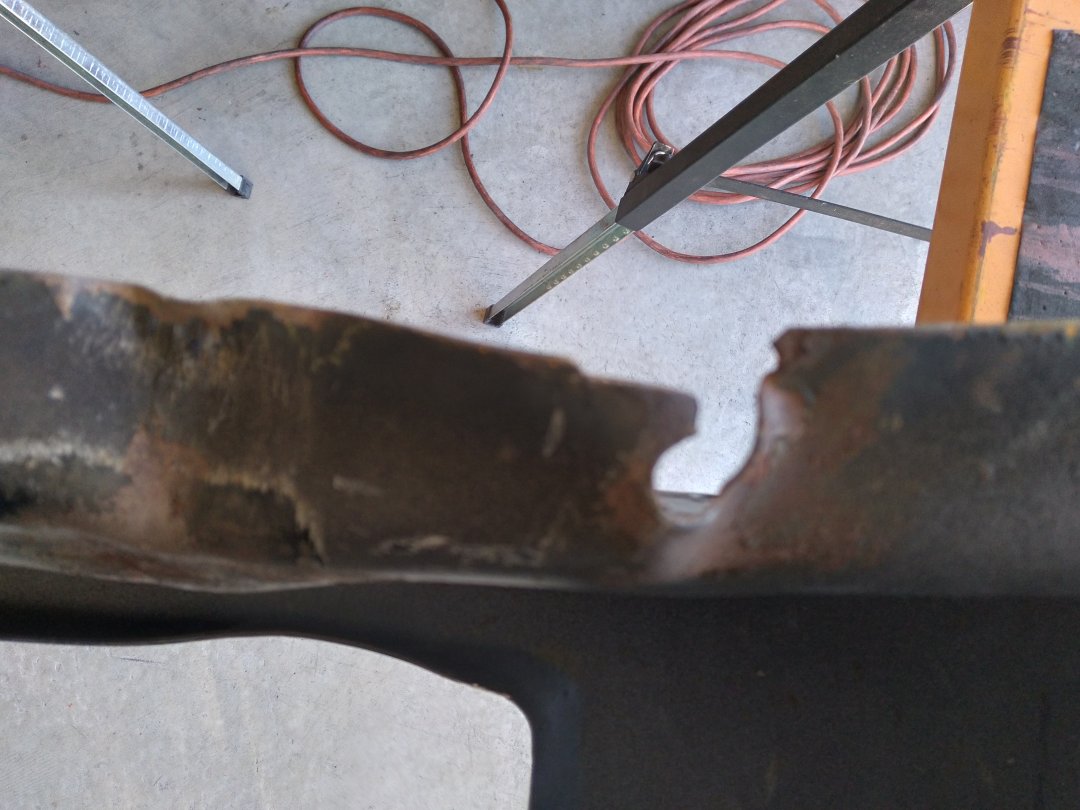 Last edited: