I figured I'd just start posting pictures of all my smaller, random projects I've done. Most of them I'm using as practice to learn what to do/what not to do. Hopefully I will get it all figured out before it's paint time on my restorations!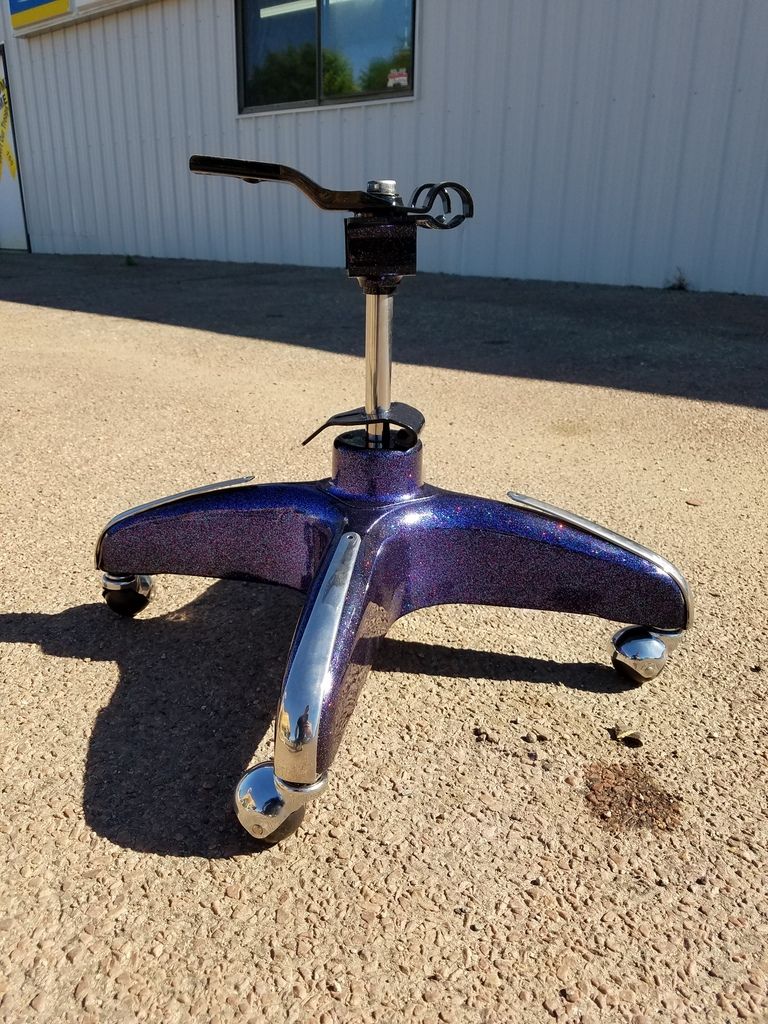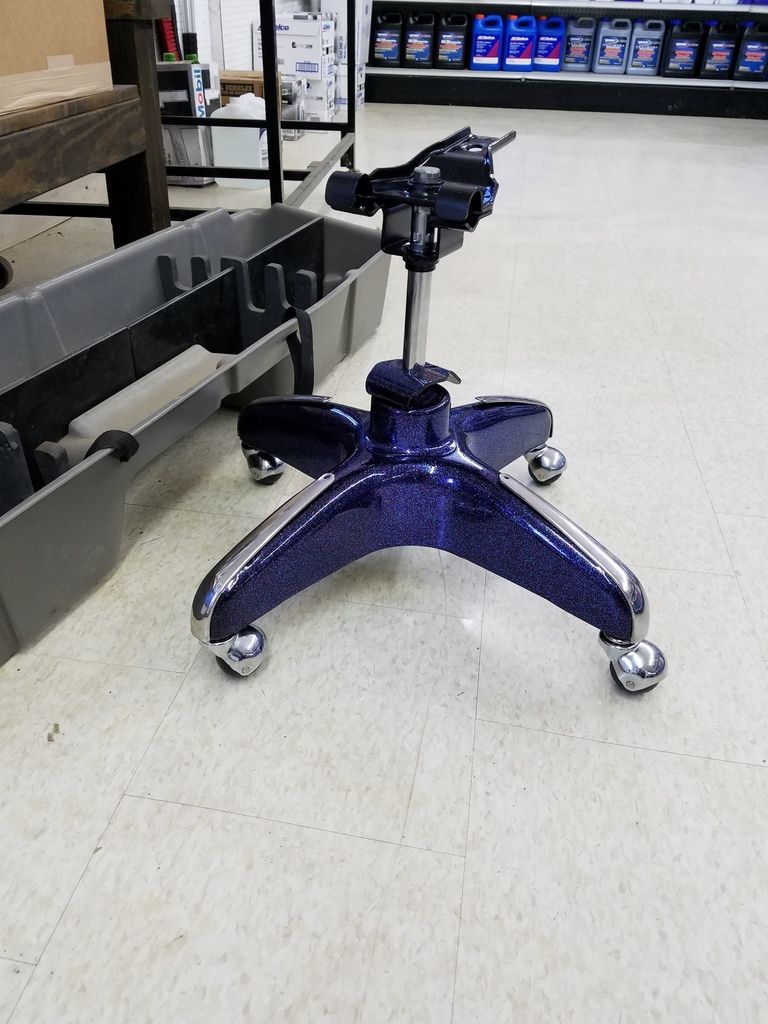 This was originally an office chair. My grandfather started an auto parts store about 35 years ago, my father worked there and took it over about 25 years ago, then our supplier (Big A Auto Parts) went under so my father purchased a local Carquest from the owner. We kept CarQuest from'99 till '10, they switched freight haulers and we had multiple issues of missing freight, late freight, etc. We switched to a local outfit (Sturdevant's Auto Parts) and haven't looked back. Sturdevant's is like a family, unbelievable customer service.
The chair originally belonged to the owner of the Carquest, he worked at our shop for another 5-10 years after my father purchased his business. My father was going to throw it out after the original owner retired but I thought it was too cool to scrap.
Paint huffer Sno Cone metal flake over black, universal clear. The seat is being redone in sparkle vinyl currently, and I need to get some nice screws to hold down the trim, which was originally riveted. Replaced the normal casters with some chrome hooded ones for a little extra flare. The chair did originally have a backrest, but I removed it since I just want it as a funky shop stool.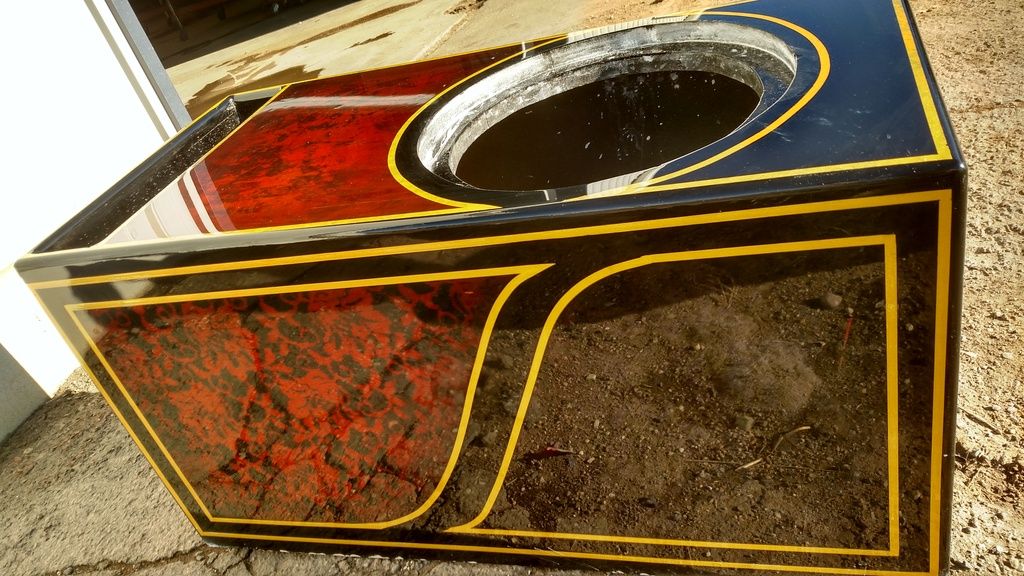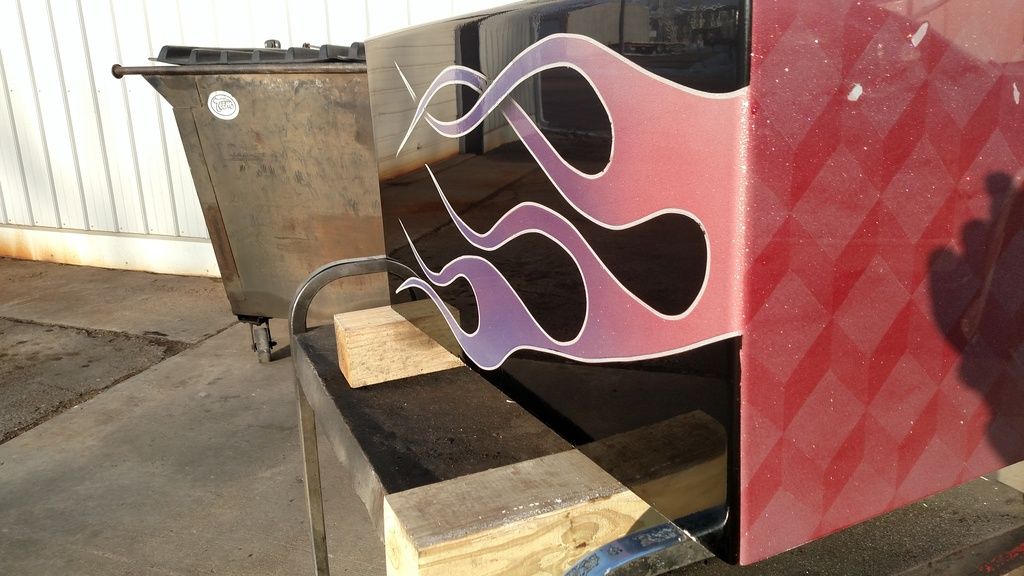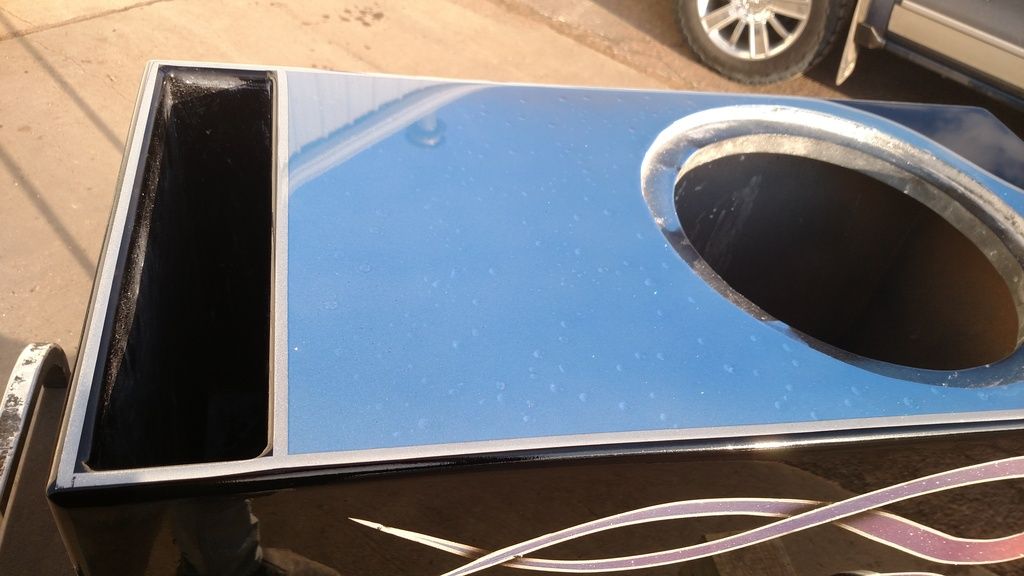 These are subwoofer boxes for my new (to me) shop. First time doing lace, water droplets, cubes, and crystal paint. All sorts of different bases, metallics, and kandies... mostly whatever I had around the shop with UV over it all. I love music and have a 12,000 watt system in my shop. Surprisingly, the subwoofers still aren't incredibly loud (compared to a car system), but when you have a 30x50x14' shop, that's a lot of volume for 2 12" subwoofers. Learned a lot on these as far as painting went.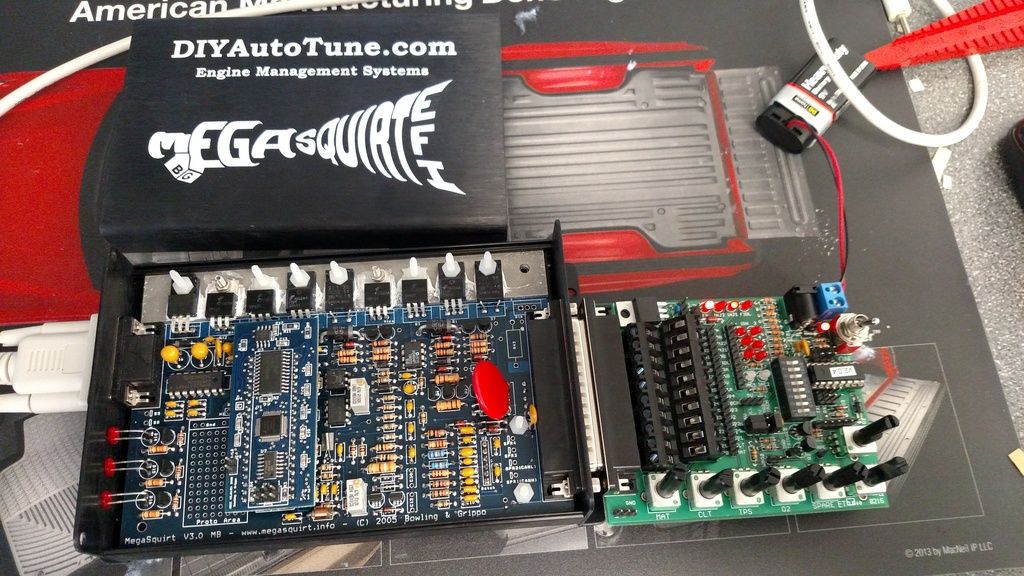 Megasquirt 2 ECU. Built it from a bare circuit board, not paint related but it was a fun project. Hoping to use it for an inline 6 I'm fuel injecting, a 250 Chevy with a lil performance here and there on it.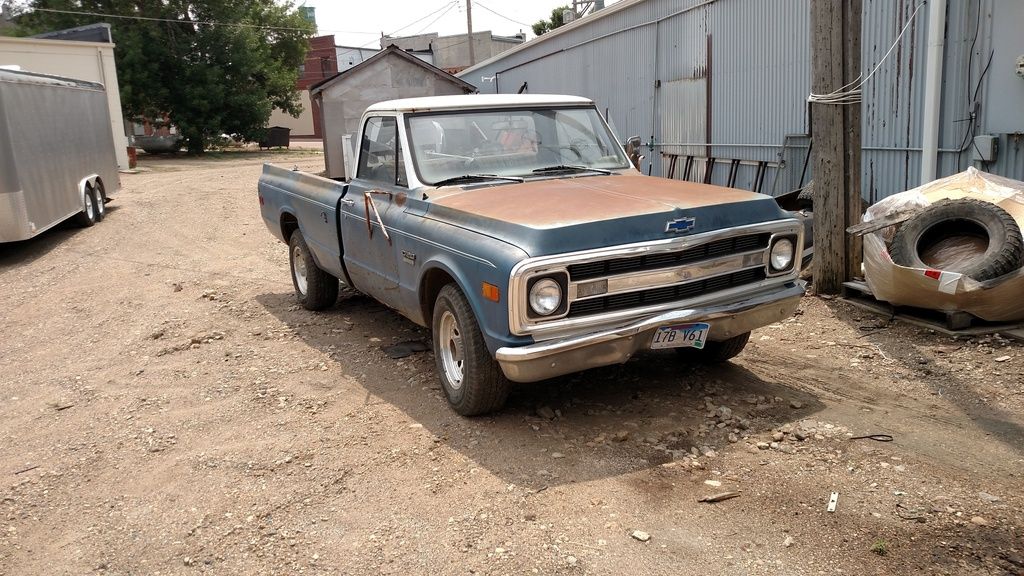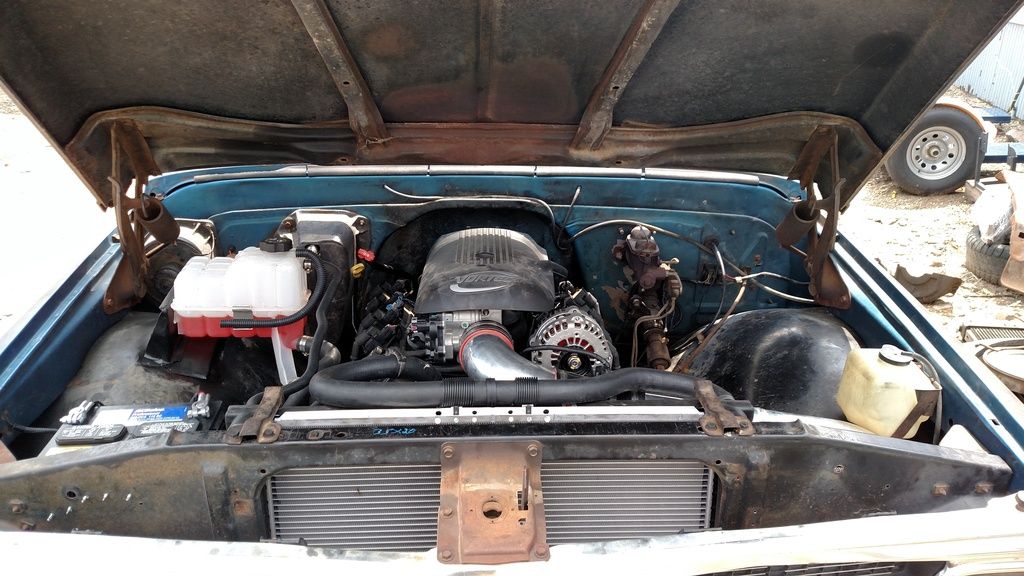 70 C20 LS Swap. Tried to keep it very original looking and use as many factory parts as possible. Also swapped in a 4l60E, electric fans, etc. I would have liked to make the intake look more stock, but the owner wanted a little flash. Not paint related, but it might be someday as he's working his way through fixing it up.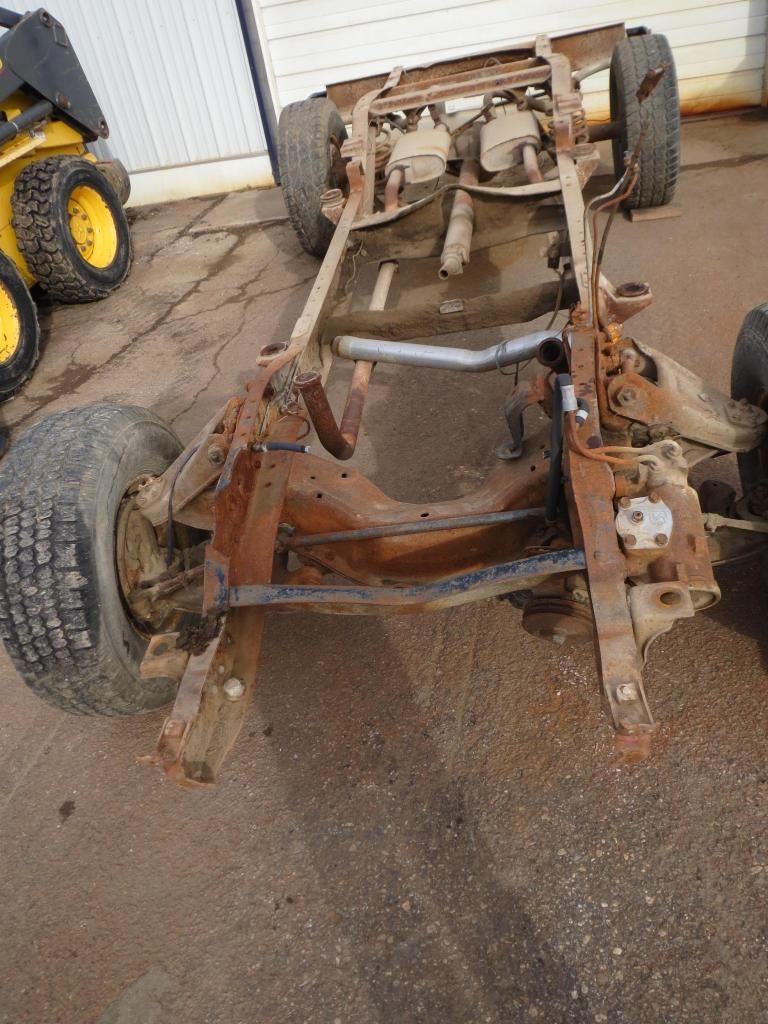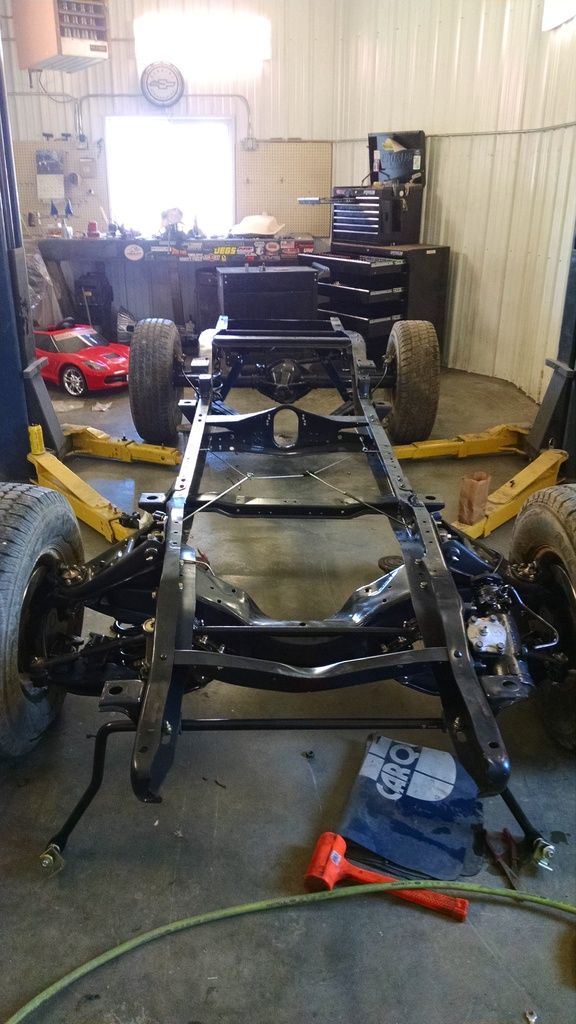 68 C10 chassis, blasted and coated with SPI Epoxy. Everything new, disc brake conversion, posi added, lowered 4/2.5 IIRC.