Last year I posted that I was going to have a go a doing Ghost Flames on my 2017 Harley Street Glide. Happy to say it is done! Well, have to do the cutting and buffing etc. but all painting is done.
Really happy with how it came out!
To be honest, I did the prep (wet sanding factory clear coat) and then painted with SPI Epoxy for sealer and then painted the SPI base black. And got runs and had to sand and touch up too many times. Hey, I'm learning! And then shot in SPI Intercoat Clear.
I did many attempts at taping flames and spraying pearl on a test panel and then decided to hand that phase over to a pro.
Was lucky to form a relationship with the owner of a local custom shop and he was willing to coach me and then do the taping/shooting of the flames. I decided to have him do the clear as well since the parts were there, everything was taped up and ready, and of course he has a professional booth and the experience to rock it.
He is a PPG guy, but had heard of SPI and was interested. So part of his motivation in this project was to try out the SPI products. I provided all the paint materials and then he did the flame taping, shooting (with SPI intercoat clear) and then SPI universal clear. He liked it! He actually let the leftover clear dry in in a D-Cup and was astonished at how crystal clear it dried. He showed me a comparative PPG clear dry "biscuit" and how it clearly had a yellow tint.
Anyway, pics are below and I think it came out great! And, Butch the pro custom painter, told me "when you roll up at the rally and people ask 'who painted your bike?' tell them you did, because you did most of it." What a great guy!
Here is the bike before I started: A perfectly good 2017 Harley Street Glide. Yes, I was shaking like a leaf when I hit the factory paint with 400 grit the first time.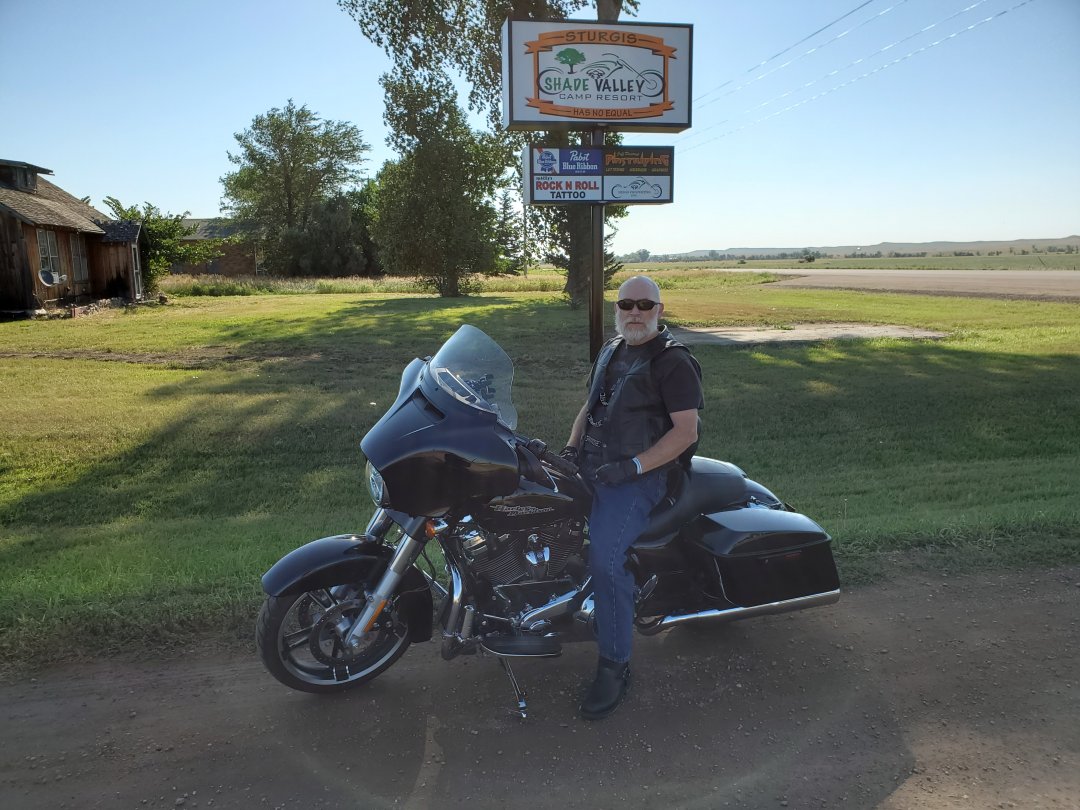 Here is the wet sanding of factory clear: What a mess!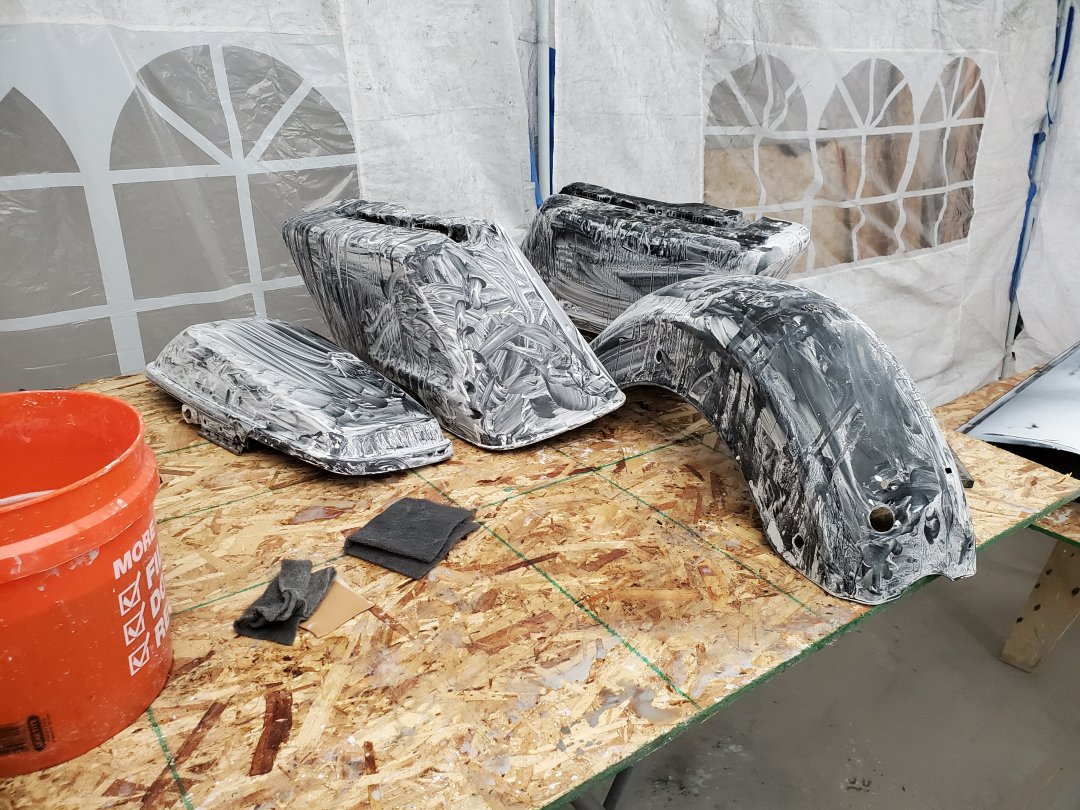 Here is spraying Epoxy and Base Black, in my makeshift booth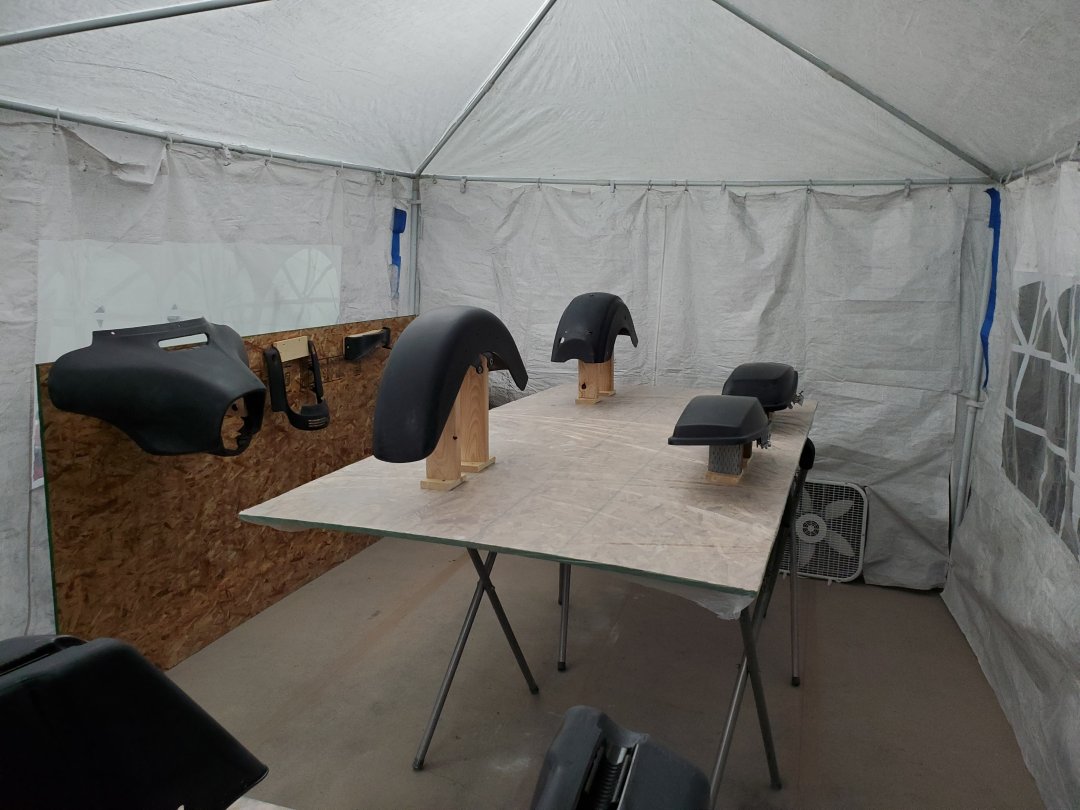 Here are some shots of the flames that Butch taped off before shooting - really appreciated that he had me come in and check it out and confirm what I wanted, every step of the way.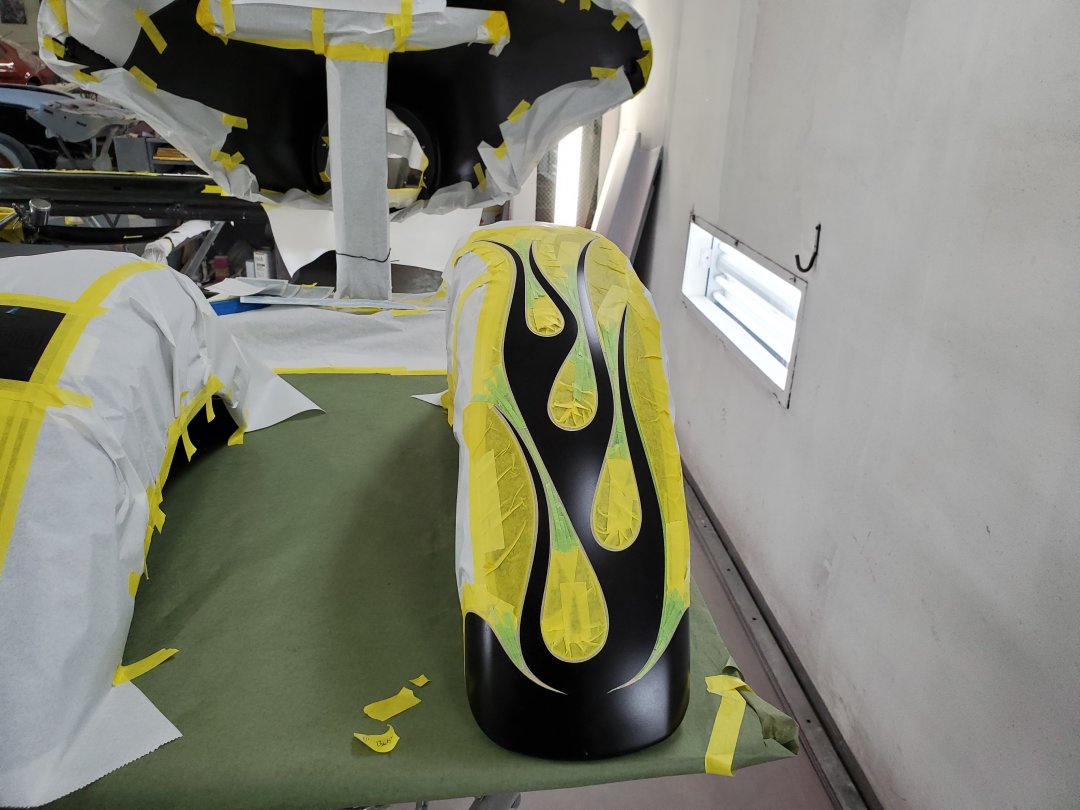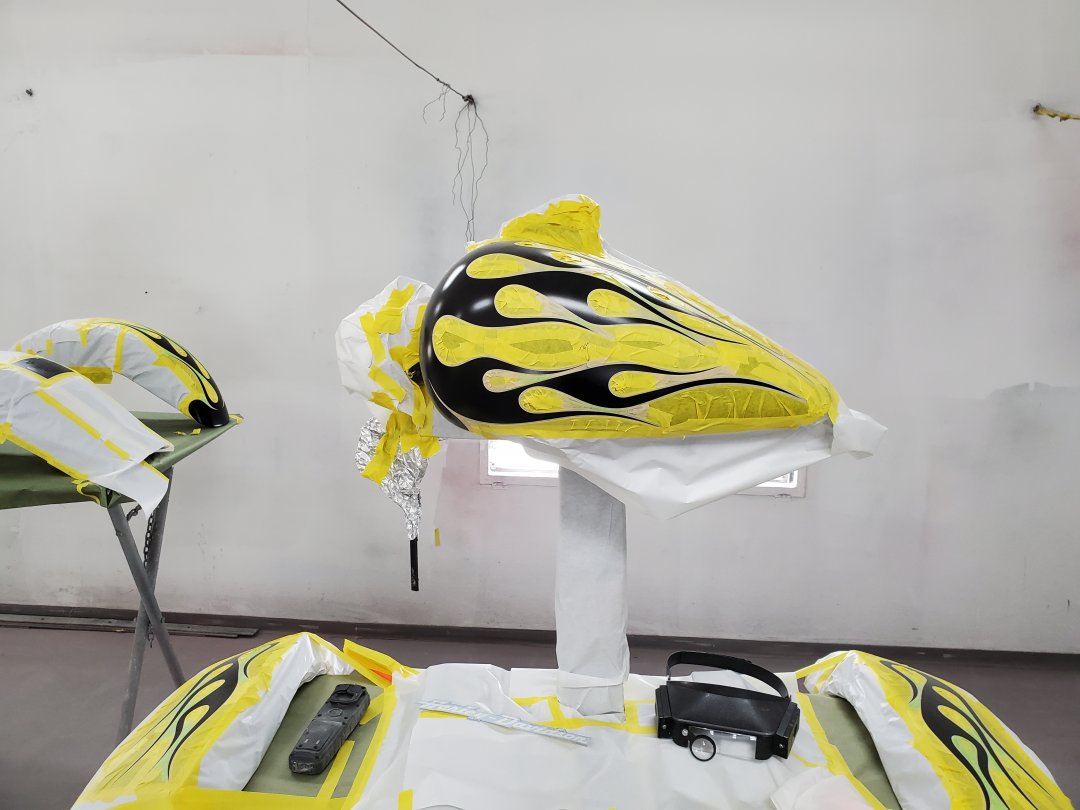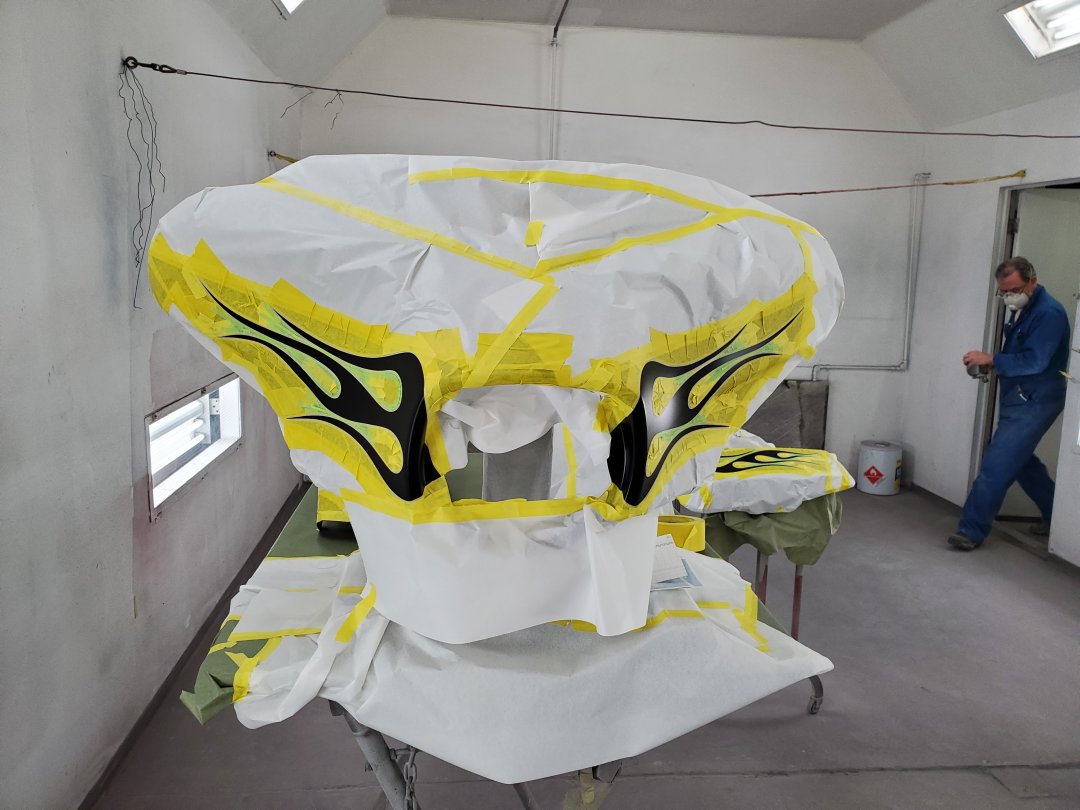 And, here is how it looks now. I'm totally happy! Notice how we used stencils (very nice ones from VINYLINES.com) to add Old School Harley script on the tank and Bar/Shield on the rear fender) And they are totally buried in the clear. Cannot feel a ridge at all.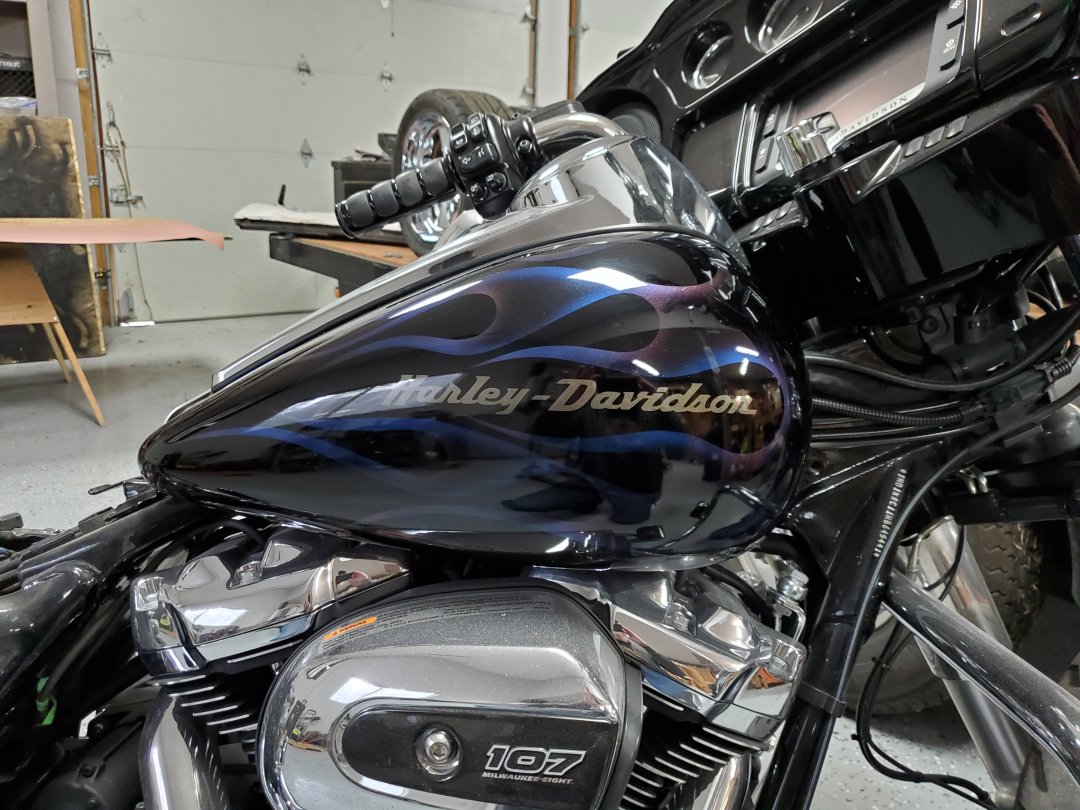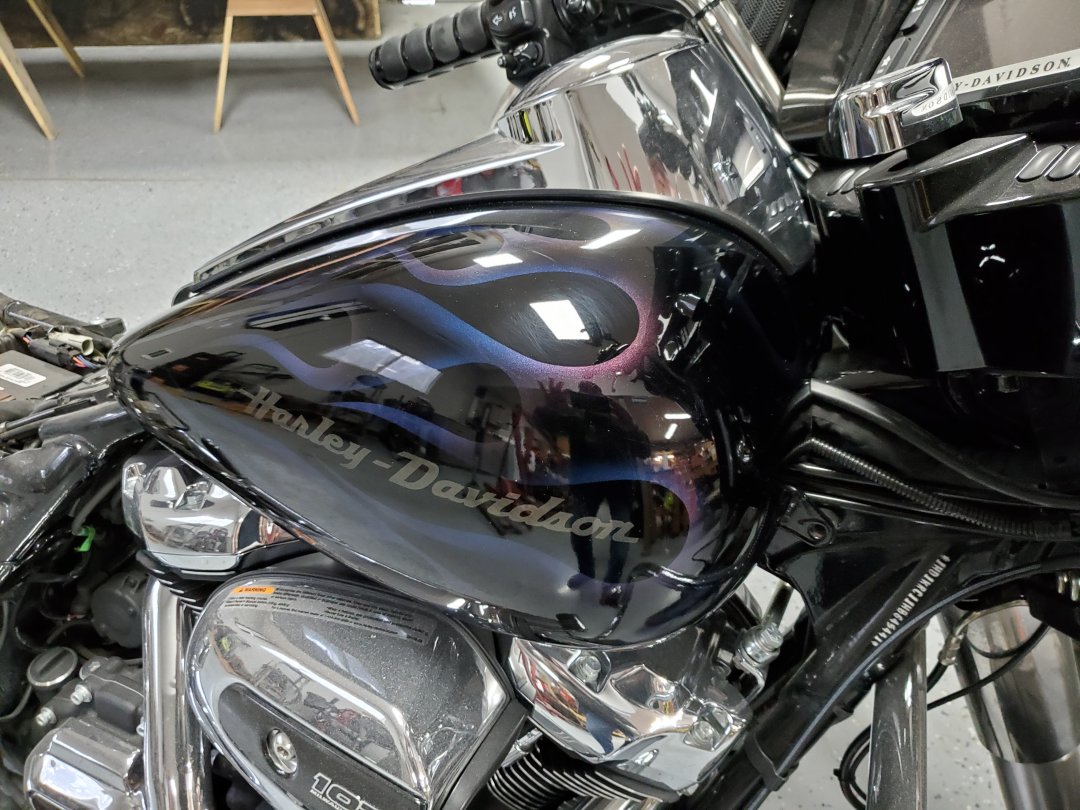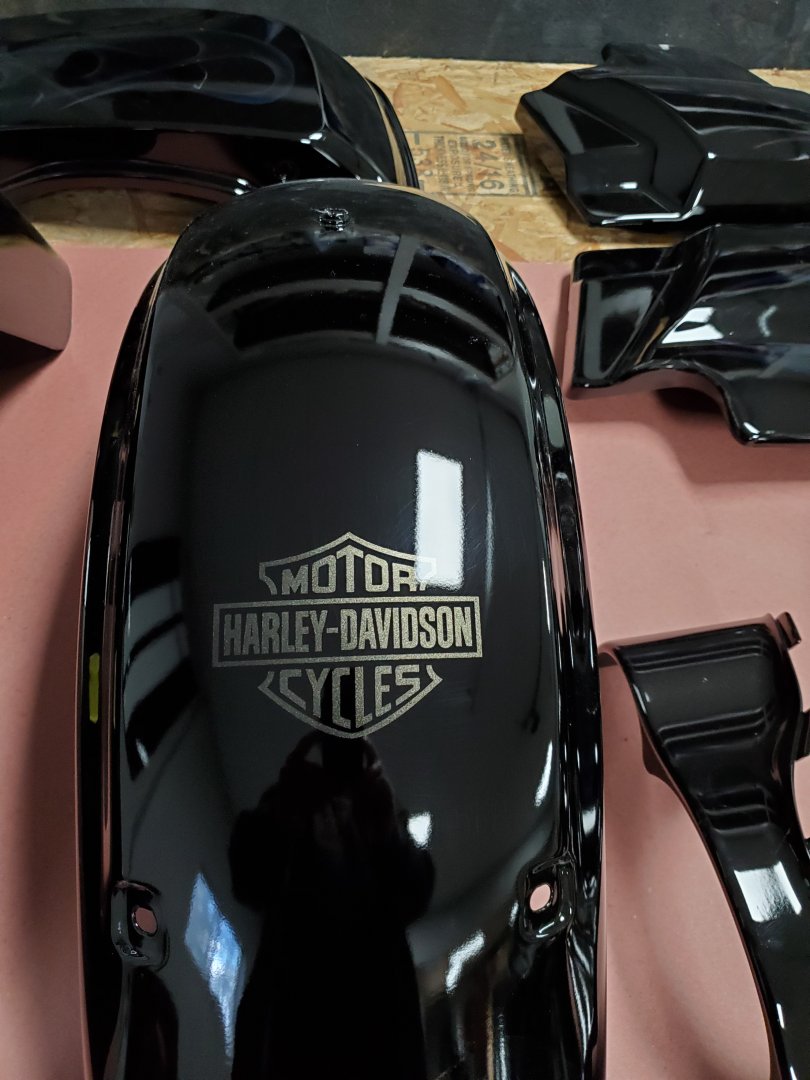 Can't wait to get it all cut, buffed and polished and then re-assembled and go for the first ride. Nice weather is coming and it is time!