Had an early Chevy hood side show up at the shop tonight, the owner wanted a couple different versions of louver samples made up that he could hold against the hood on the car to better visualize. One style he was looking at lends from an early Alfa Romeo that extends the louvers onto the cowl, as shown in the green tape..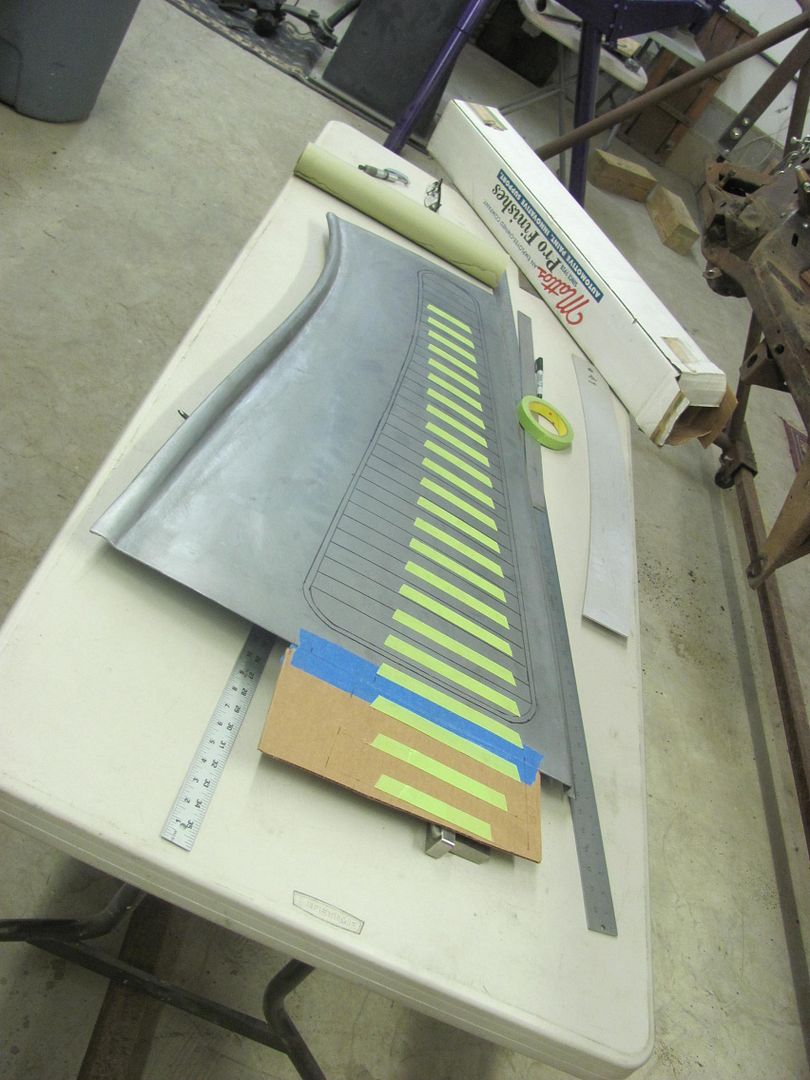 We took a paper pattern of the details so the hood side could go back with him to use as a pattern for the opposite side that still needs to be made.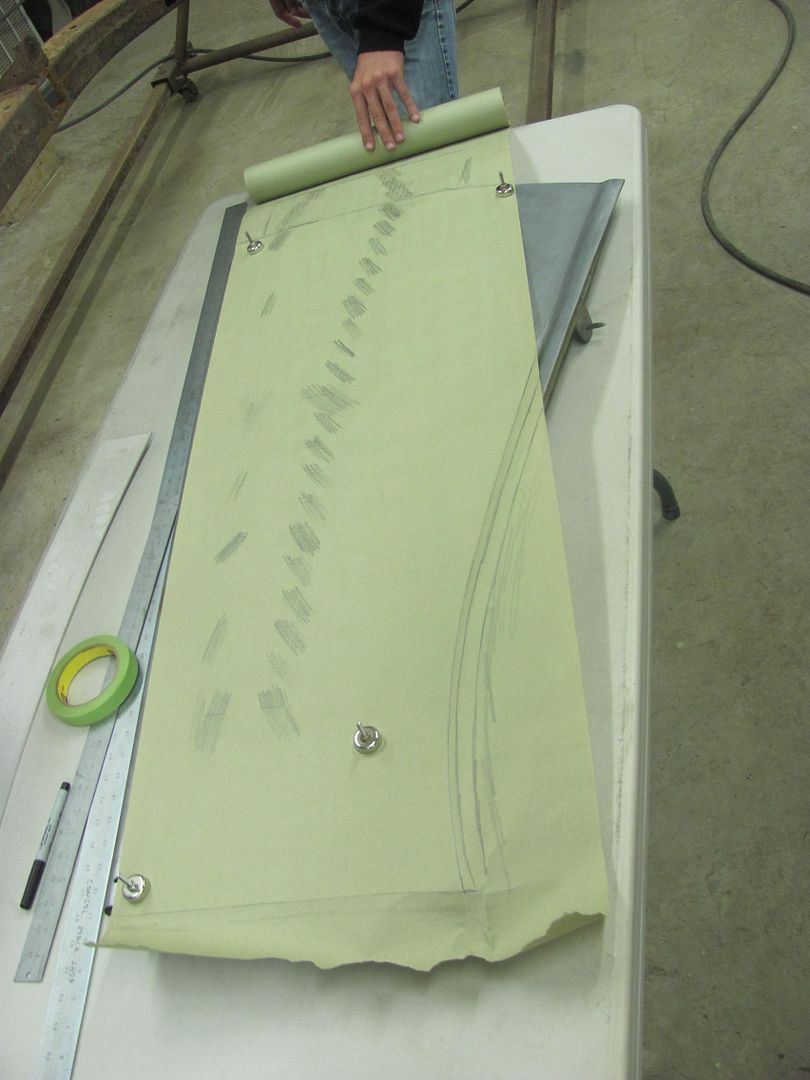 Spot welded on some "end stops" for the louver die.....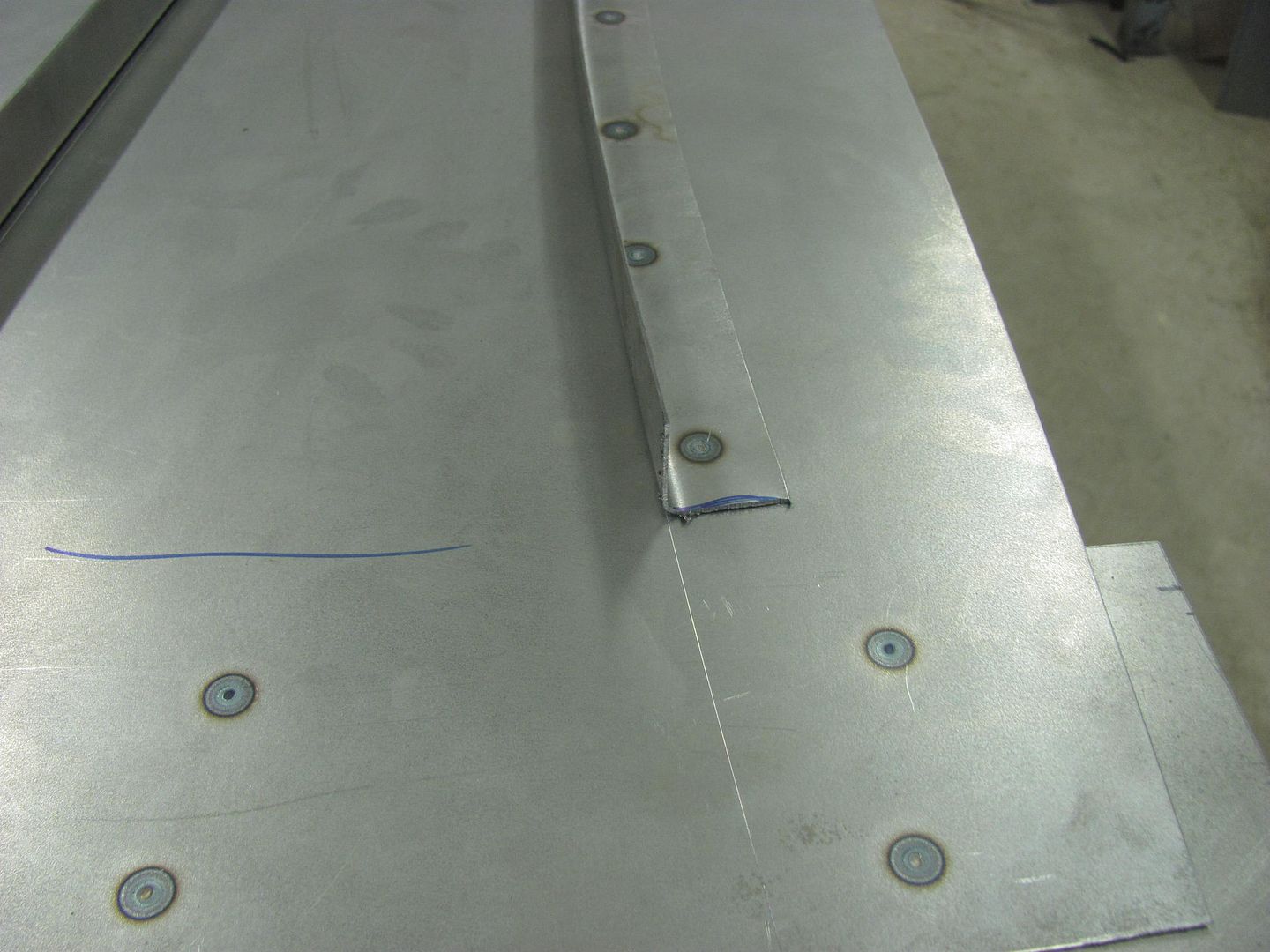 .....and a squared plate for the back gauge.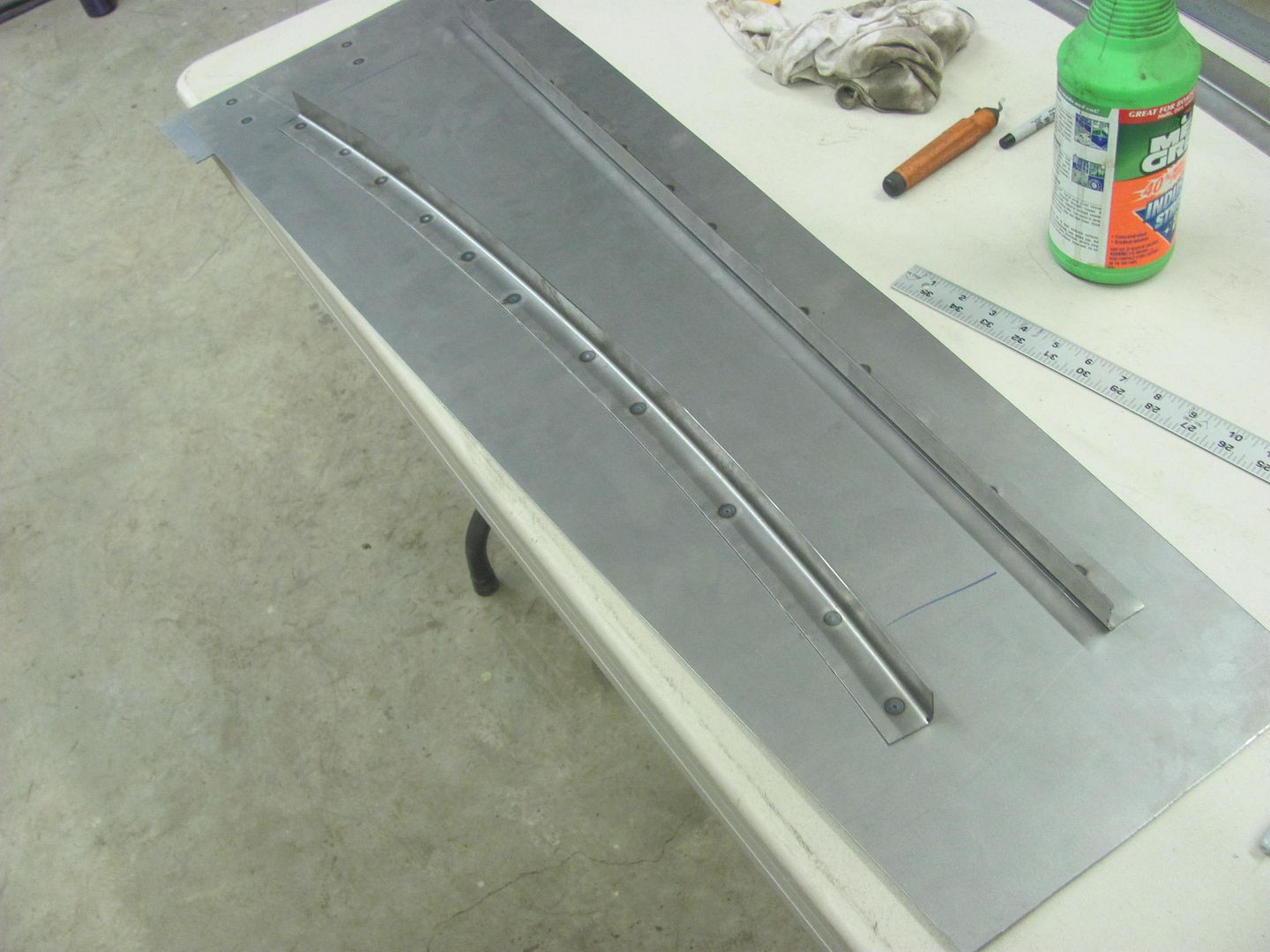 Louvers in the Lennox.....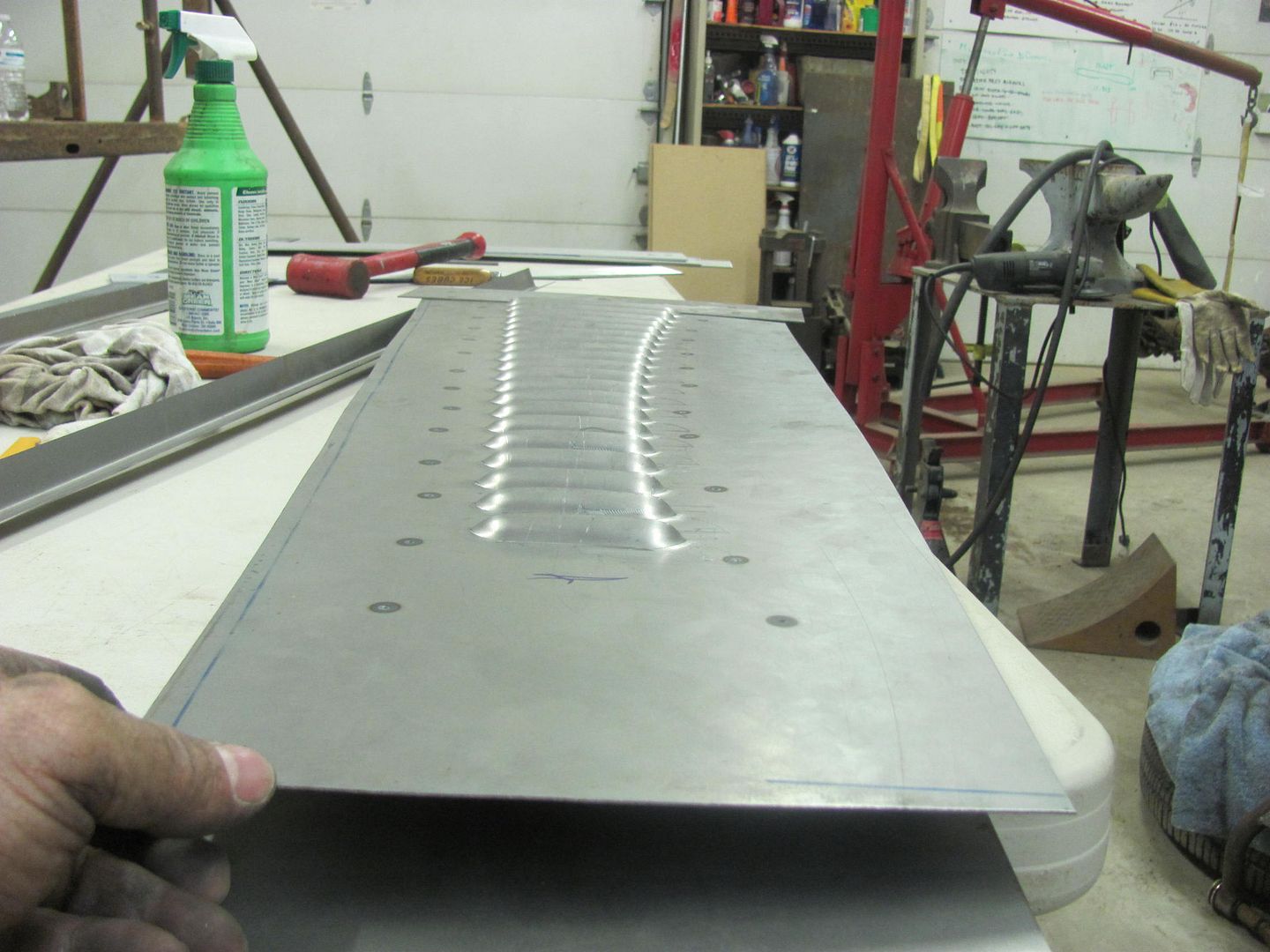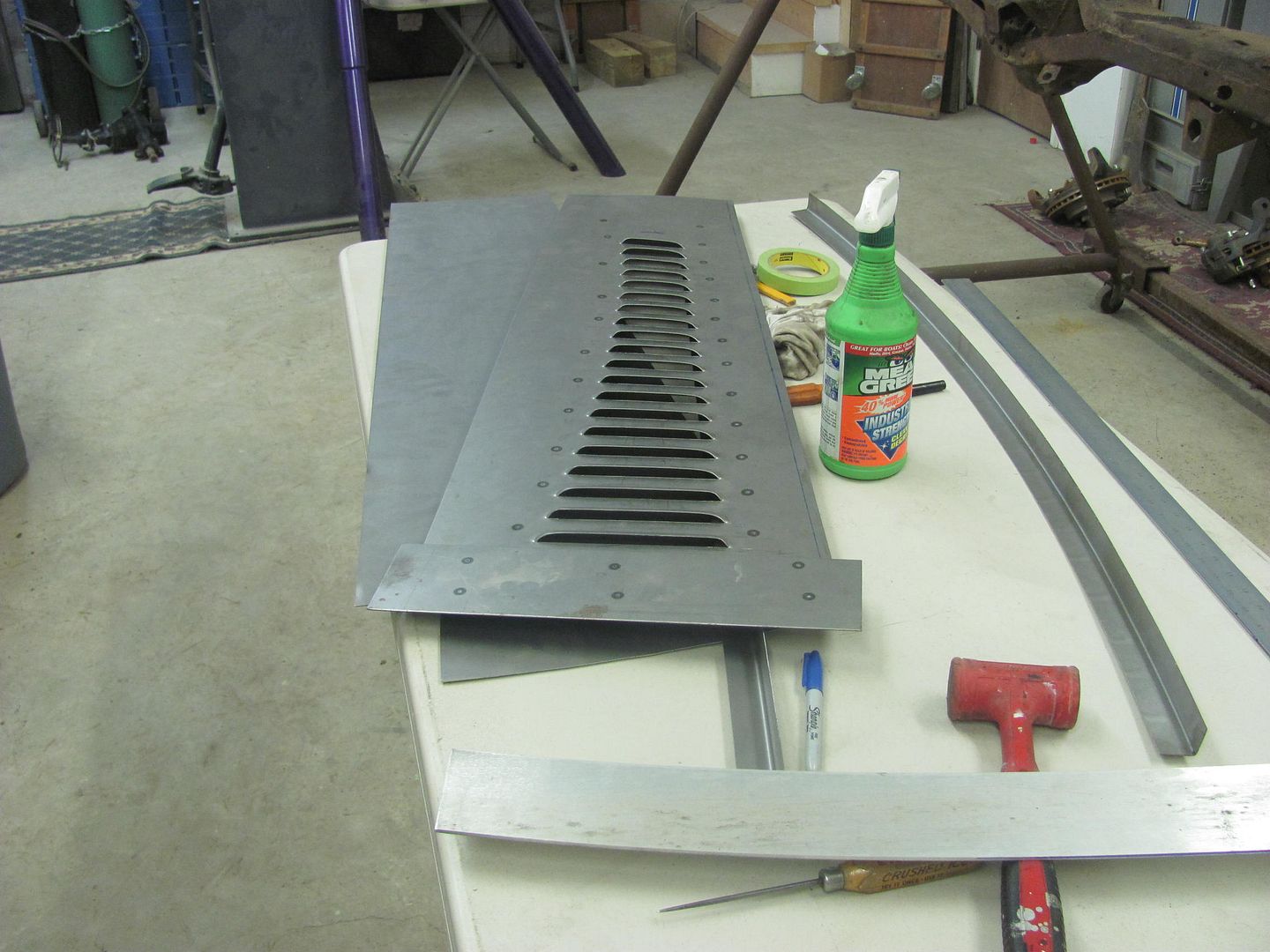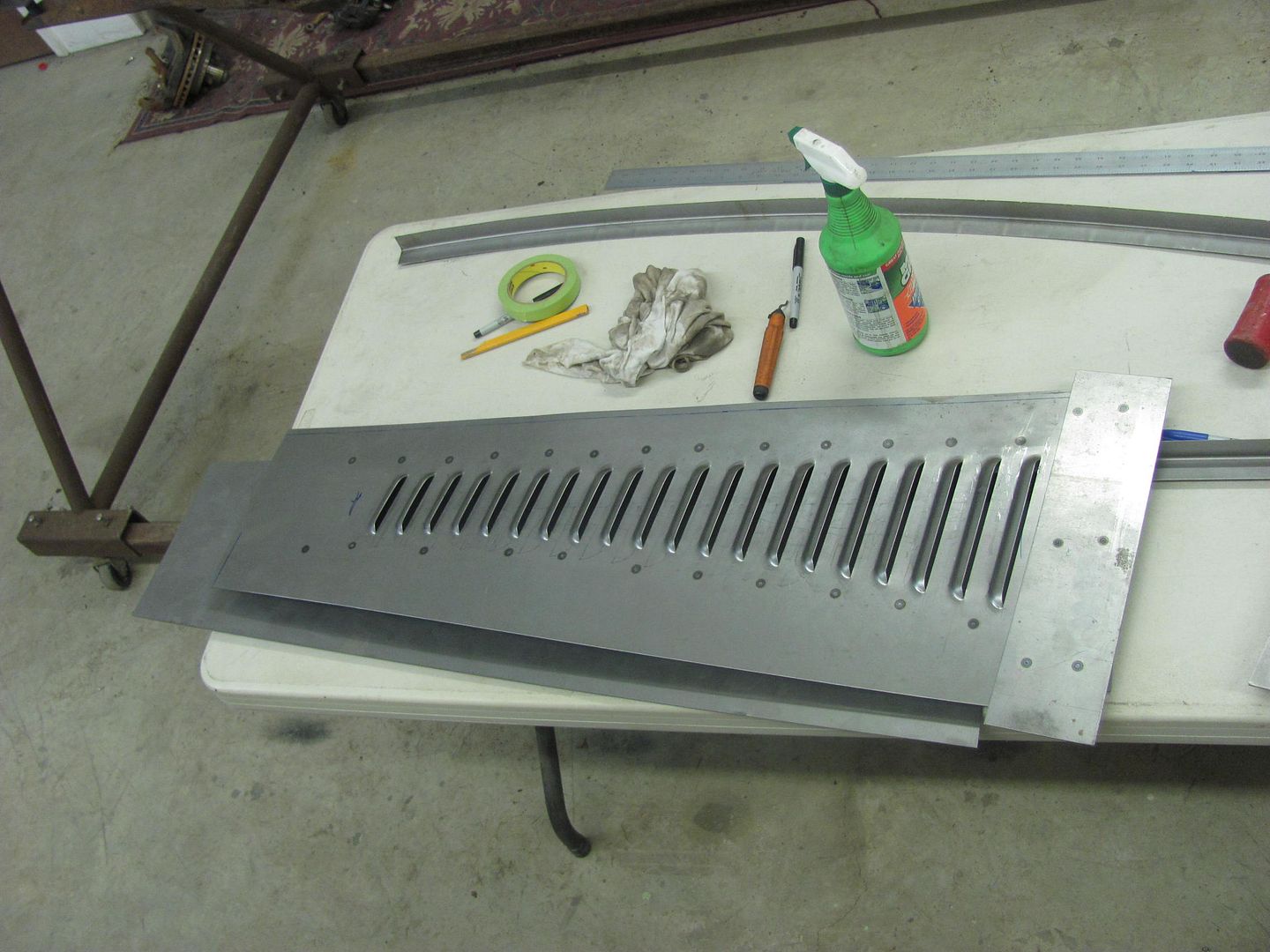 One sample down, one to go..